Featured Conference Summaries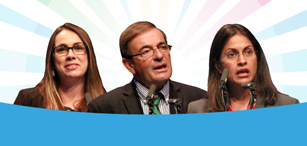 Growth Summit: Advancing Nutrition Science for Optimal Childhood Growth
World-renowned thought leaders in pediatric growth assessment and nutritional intervention present their research findings, insights, and expert opinions on: growth assessment and monitoring, growth faltering across the globe and risk assessment, musculoskeletal development and growth, molecular regulation of the growth plate, and malnutrition and dietary intervention.

International Conference on Frailty and Sarcopenia Research
Clinical experts on sarcopenia and nutrition science present research supporting the benefits of specialised oral nutritional supplements to maintain muscle function and physical performance in older community-dwelling and hospitalized adults.
»»
adult healthcare-landscape Conference Summaries

ASPEN CNW 2017 – Abbott Nutrition Health Institute hosted the 2017 ASPEN Clinical Nutrition Week. Download the conference newsletter here.