Featured Conference Summaries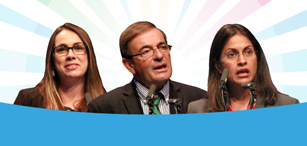 International Conference on Frailty and Sarcopenia Research
Clinical experts on sarcopenia and nutrition science present research supporting the benefits of specialised oral nutritional supplements to maintain muscle function and physical performance in older community-dwelling and hospitalized adults.
»»
adult malnutrition Conference Summaries

ASPEN CNW 2017 – Abbott Nutrition Health Institute hosted the 2017 ASPEN Clinical Nutrition Week. Download the conference newsletter here.

Blenderized Tube Feeding: Current Practices and Future Outlook
Lisa Epp, RDN, LD, CNSC, Mayo Clinic, Home Enteral Nutrition, Mayo Clinic College of Medicine and Mayo School of Health Sciences Rochester, Minnesota, USA
An increase in consumer desire for more natural, organic, and non-genetically modified products has led to an increased desire to ...