Featured Conference Summaries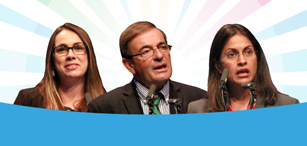 Growth Summit: Advancing Nutrition Science for Optimal Childhood Growth
World-renowned thought leaders in pediatric growth assessment and nutritional intervention present their research findings, insights, and expert opinions on: growth assessment and monitoring, growth faltering across the globe and risk assessment, musculoskeletal development and growth, molecular regulation of the growth plate, and malnutrition and dietary intervention.

International Conference on Frailty and Sarcopenia Research
Clinical experts on sarcopenia and nutrition science present research supporting the benefits of specialised oral nutritional supplements to maintain muscle function and physical performance in older community-dwelling and hospitalized adults.
»»
geriatric diabetes Conference Summaries

What role does nutrition play in diabetes management?
Etie Moghissi, MD, FACP, FACE Associate Clinical Professor Department of Medicine University Of California Los Angeles
Proper nutrition is very important to managing a patient's diabetes, and the dietician must be involved in all decisions involving...

What types of assessments do you typically use?
Jeffrey Halter, MD Professor of Internal Medicine Chief, Division of Geriatric Medicine Director, Geriatrics Center and Institute of Gerontology University of Michigan
If possible, physicians should look at a patient's weight and body mass history as a determining factor for how to treat each pati...