Featured Conference Summaries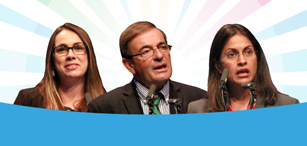 International Conference on Frailty and Sarcopenia Research
Clinical experts on sarcopenia and nutrition science present research supporting the benefits of specialised oral nutritional supplements to maintain muscle function and physical performance in older community-dwelling and hospitalized adults.
»»
geriatric oral-nutrition Conference Summaries

ASPEN CNW 2017 – Abbott Nutrition Health Institute hosted the 2017 ASPEN Clinical Nutrition Week. Download the conference newsletter here.

Cognition and Nutrition – At Abbott Nutrition, we are committed to scientific leadership in the emerging field of cognition and nutrition in discovering way...

Colectomy: Procedures, Complications, and Nutritional
Clifford Y. Ko, MD, MS, MSHS, FACS, FASCRS University of California, Los Angeles (UCLA) Department of Surgery Jonsson Comprehensive Cancer Center Los Angeles, California, USA
Colectomies involve a surgical resection of the colon. Dr Ko describes common colon surgical procedures, and issues with hydratio...