Featured Conference Summaries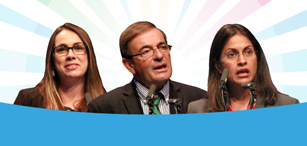 International Conference on Frailty and Sarcopenia Research
Clinical experts on sarcopenia and nutrition science present research supporting the benefits of specialised oral nutritional supplements to maintain muscle function and physical performance in older community-dwelling and hospitalized adults.
»»
neonatal growth-and-development Conference Summaries


Assessing Growth and Nutritional Status
Marion Aw, MD, Department of Paediatrics, Khoo Teck Puat – National University Children's Medical Institute,National University Health System, Singapore
Dr Aw reviews strategies for measuring pediatric growth and assessing nutritional status with the A, B, C's of assessment: Anthrop...

Biology of Hormonal and Nutritional Regulators at the Growth Plate
Julian Lui, PhD, Section on Growth and Development, Eunice Kennedy Shriver National Institute of Child Health and Human Development(NICHD), Bethesda, Maryland, USA
Dr Lui reviews key regulatory mechanisms of longitudinal bone growth at the growth plate, and the impact of nutrition on growth ra...