Featured Conference Summaries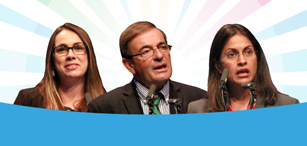 International Conference on Frailty and Sarcopenia Research
Clinical experts on sarcopenia and nutrition science present research supporting the benefits of specialised oral nutritional supplements to maintain muscle function and physical performance in older community-dwelling and hospitalized adults.

You Are What You Eat: Nutrition and the Newborn Brain
Terrie Inder, MD Washington University in St Louis Professor in Pediatrics, Neurology and Radiology St Louis Children's Hospital St Louis, MO, USA
A mother's nutritional habits while she carries her baby can have huge impacts on the long-term health of her child. This presenta...