Appropriate Use of Enteral Nutrition: Part 1 - A Team-Based Approach to Overcoming Clinical Barriers
Enroll
Program Date: January 24, 2012


Continuing Education Units: 1.0 Nurse Contact Hours, 1.0 Dietitian CPEU
This program is part of a two-part series. Part 1 features an overview of the nutrition support team at Winchester Medical Center and the importance of the team to early enteral nutrition intervention. Part 2 presents a method for the implementation of early enteral feedings and reviews associated clinical barriers.
Course Objectives:
* Discuss the importance of identifying patients, especially those at risk for malnutrition, who would benefit from early enteral nutrition intervention.
* Review typical cost associated with providing PN.
* Explain the development of the Winchester Medical Center's (WMC) Nutrition Support Team.
* Discuss the importance of an MD champion within a nutrition support team.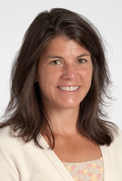 Faculty Name:
Gail Cresci, PhD, RD, LD, CNSC
Project Research Scientist
Digestive Disease Institute, Department of Gastroenterology and Lerner Research Institute
Cleveland Clinic
Cleveland, OH
Bio:
Dr. Gail Cresci received her bachelor of science degree in dietetics at the University of Akron in Ohio, master of science degree in clinical nutrition at Chicago Medical School/Finch University of Health Sciences, and doctorate degree in biomedical sciences with a major in biochemistry and molecular biology at the Medical College of Georgia. During her 17 years at the Medical College of Georgia, Dr. Cresci moved up to the ranks of associate professor of surgery and the director of surgical nutrition services in the Department of Surgery. Her clinical practice specialty is in critical care and surgical patients, and she was one of the first dietitians to place small bowel feeding tubes. In September 2010, Dr. Cresci relocated to Cleveland, Ohio, where she is now a project staff researcher with a joint appointment in both the Digestive Disease and Lerner Research Institutes at the Cleveland Clinic. Her clinical research involves nutritional assessment and intervention in surgical and critical care patients. Dr. Cresci is currently involved with editing the second edition of her critical care textbook: Nutrition Support for the Critically Ill Patient. She is also very involved with the American Society of Parenteral and Enteral Nutrition, serving on the Clinical Congress Planning Committee for 2011-2013 to be chair of the committee in 2014. Dr. Cresci has been recognized for her excellence in research and clinical practice and was the 2010 recipient of A.S.P.E.N.'s "Distinguished Nutrition Support Dietitian Advanced Clinical Practice" award.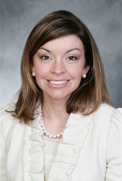 Faculty Name:
Susan Lessar, MS, RD, CNSC
Corporate Director, Nutrition Therapy Department
Winchester Medical Center
Winchester, VA
Bio:
Susan Lessar is the Valley Health corporate director of the Clinical Nutrition Therapy Department. She is a graduate of Winthrop University in South Carolina, where she obtained her BS in human nutrition. Ms. Lessar also received her master's in nutrition education from the Rosalind Franklin University of Medicine and Science in Chicago, IL. She has presented numerous talks on the improvement of clinical nutritional practice to improve patient care as well as the advancement of the dietetics profession. Ms. Lessar's recent abstract Reduction of Inappropriate Parenteral Nutrition Use: Outcomes with Team Collaboration was chosen at this year's A.S.P.E.N. Clinical Nutrition Week for poster presentation. Ms. Lessar has maintained her certification as a nutrition support clinician since 2003 and is a member of her local and national dietetics association.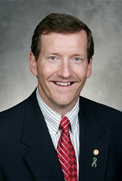 Faculty Name:
Paul Ulich, MD
General Surgeon
Winchester Surgical Clinic
Winchester Medical Center
Winchester, VA
Bio:
Dr. Ulich is a general surgeon and founder, chairperson of the Nutrition Committee at Winchester Medical Center since 1991. Dr. Ulich attended Cornell University Medical College and completed his residency at Eastern Virginia Graduate School of Medicine. Since 2009, Dr. Ulich has served as an assistant clinical professor at Virginia Commonwealth University/Medical College of Virginia within the Department of Surgery. His interests include antireflux surgeries and advanced laparoscopic surgery. Dr. Ulich has given various presentations at scientific forums and grand rounds on topics such as Crohn's disease in the elderly and early gastric feedings in critically injured patients. Dr. Ulich is a fellow of the American College of Surgeons and was elected as Virginia's young surgeon representative in 1995.
Moderated By:
Gail Cresci, PhD, RD, LD, CNSC
Project Research Scientist
Digestive Disease Institute, Department of Gastroenterology and Lerner Research Institute
Cleveland Clinic
Cleveland, OH
CDR Level: 2
Suggested Learning Codes:
5000, 5010, 5090, 5170, 5440, 9020, 9030
Media Format(s):
Video(English)
Run Time:
41 Minutes