Appropriate Use of Enteral Nutrition: Part 2 - Putting Guidelines into Practice
Enroll
Program Date: January 24, 2012


Continuing Education Units: 1.0 Nurse Contact Hours, 1.0 Dietitian CPEU
This program is part of a two-part series. Part 1 features an overview of the nutrition support team at Winchester Medical Center and the importance of the team to early enteral nutrition intervention. Part 2 presents a method for the implementation of early enteral feedings and reviews associated clinical barriers.
Course Objectives:
* Describe a method for facilitating implementation of early enteral feedings at a tertiary medical center.
* Discuss the financial impact an enteral feeding program can make.
* Discuss barriers that influence the delivery of enteral nutrition.
* Identify decision points and potential solutions for the bedside clinician.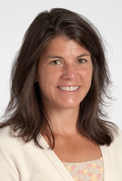 Faculty Name:
Gail Cresci, PhD, RD, LD, CNSC
Project Research Scientist
Digestive Disease Institute, Department of Gastroenterology and Lerner Research Institute
Cleveland Clinic
Cleveland, OH
Bio:
Dr. Gail Cresci received her bachelor of science degree in dietetics at the University of Akron in Ohio, master of science degree in clinical nutrition at Chicago Medical School/Finch University of Health Sciences, and doctorate degree in biomedical sciences with a major in biochemistry and molecular biology at the Medical College of Georgia. During her 17 years at the Medical College of Georgia, Dr. Cresci moved up to the ranks of associate professor of surgery and the director of surgical nutrition services in the Department of Surgery. Her clinical practice specialty is in critical care and surgical patients, and she was one of the first dietitians to place small bowel feeding tubes. In September 2010, Dr. Cresci relocated to Cleveland, Ohio, where she is now a project staff researcher with a joint appointment in both the Digestive Disease and Lerner Research Institutes at the Cleveland Clinic. Her clinical research involves nutritional assessment and intervention in surgical and critical care patients. Dr. Cresci is currently involved with editing the second edition of her critical care textbook: Nutrition Support for the Critically Ill Patient. She is also very involved with the American Society of Parenteral and Enteral Nutrition, serving on the Clinical Congress Planning Committee for 2011-2013 to be chair of the committee in 2014. Dr. Cresci has been recognized for her excellence in research and clinical practice and was the 2010 recipient of A.S.P.E.N.'s "Distinguished Nutrition Support Dietitian Advanced Clinical Practice" award.
Faculty Name:
Patricia A. Baker, MS, RN, CNS, CCRN, CCNS
Critical Care Clinical Nurse Specialist
Heart and Vascular Center
Winchester Medical Center
Winchester, VA
Bio:
Pat Baker is a critical care clinical nurse specialist within the Heart and Vascular Center of Winchester Medical Center. Ms. Baker received her bachelor of science and master of science degrees in nursing at Georgetown University. Ms. Baker has over 20 years of experience as a clinical nurse. She is certified with the American Association of Critical Care Nurses and has remained an active member of national and local professional nursing societies. Furthermore, Ms. Baker has developed, planned, and presented various educational courses, scientific posters, and lectures on a wide range of clinical topics including critical care family satisfaction and hemodynamic monitoring. In 2010, she received the "Excellence in Clinical Research" award from Winchester Medical Center.
Moderated By:
Gail Cresci, PhD, RD, LD, CNSC
Project Research Scientist
Digestive Disease Institute, Department of Gastroenterology and Lerner Research Institute
Cleveland Clinic
Cleveland, OH
CDR Level: 2
Suggested Learning Codes:
5000, 5010, 5090, 5170, 5440, 9020, 9030
Media Format(s):
Video(English)
Run Time:
41 Minutes