Human Milk Composition: Old Beliefs and New Science
Enroll
Program Date: March 2014


Continuing Education Units: 1.0 Nurse Contact Hours, 1.0 Dietitian CPEU,
Course Objectives:
* Discuss the energy and nutrient requirements of infants as they relate to gestation, physiologic stability, and cognitive development.
* Describe the evidence that supports energy and macronutrient composition variability of human milk.
*Explain the newest techniques of human milk analysis that support the evidence of human milk composition variability.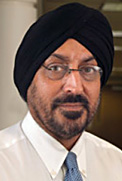 Faculty Name:
Jatinder Bhatia, MD, FAAP
Chief, Division of Neonatology
Department of Pediatrics
Medical College of Georgia, Augusta, GA
Bio:
Dr. Jatinder Bhatia is the Chief of Neonatology at the Children's Hospital of Georgia at Georgia Regents University in Augusta, Georgia. He is a professor of pediatrics and vice chair, clinical research, in the Department of Pediatrics. He is a professor in the GRU School of Graduate Studies. He is the author of more than 100 articles, abstracts, and book chapters and has made presentations of his work nationally and internationally. He is an active reviewer for numerous journals, serves on numerous editorial boards and is an Associate Editor of the Journal of Perinatology.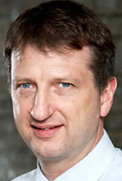 Faculty Name:
Christoph Fusch, MD, PhD, FRCPC
Jack Sinclair Chair in Neonatology
Department of Pediatrics
McMaster Children's Hospital, Hamilton, Ontario, Canada
Bio:
Dr. Fusch is the Past Chair and Chief of Pediatrics in Neonatology and Pediatric Intensive Care, University Children's Hospital Greifswald, Germany. He has numerous publications, presentations and funded research on human milk fortification, human milk analysis, growth, energy utilization, nutrition and body composition, obesity, and brain maturation Dr . Fusch has patents and copyrights on: Improving mechanical ventilation of newborn infants: Generation of noise superimposed quasi-periodic fluid streams and Artificial placenta to improve postnatal gas exchange in newborn infants with severe form of respiratory failure.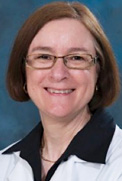 Faculty Name:
Sharon Groh-Wargo, PhD, RD, LD
Professor, Nutrition and Pediatrics, and Senior Nutritionist
Case Western Reserve University at MetroHealth Medical Center, Cleveland, Ohio
Bio:
Sharon Groh-Wargo is a Neonatal Nutritionist in the Department of Pediatrics at MetroHealth Medical Center and an Associate Professor, Nutrition and Pediatrics, at Case Western Reserve University School of Medicine in Cleveland, Ohio. Dr Groh- Wargo is a nationally known speaker and researcher with numerous publications on neonatal nutrition. She is an editor and a contributing author for all editions of the popular nutritional reference book Nutritional Care for High Risk Newborns. She is an editor and contributing author of the Academy of Nutrition and Dietetics' Pocket Guide to Neonatal Nutrition and the online Pediatric Nutrition Care Manual. She also participated in the Global Neonatal Consensus Symposium. The nutritional recommendations from the symposium are published as a March 2013 supplement to the Journal of Pediatrics. Dr. Groh-Wargo was recently awarded the Ohio March of Dimes Health Leadership Award for Health Care Support.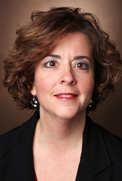 Moderated By:
Suzanne Staebler, DNP, APRN, NNP-BC Neonatal Nurse Practitioner – PRN Pediatrix Medical Group of Tennessee, Nashville, TN
CDR Level: 1
Suggested Learning Codes:
2020, 4140, 5060, 2070
Media Format(s):
Video (English)
Run Time:
50 Minutes