Decoding the New Nutrition Facts Label: Overview
Enroll
This new Certificate of Training on the Nutrition Facts Label allows you to claim 4 total CE credits. You are required to complete all 4 courses (1 credit for each course) and the final post-test.
In May 2016, the US Food and Drug Administration (FDA) finalized the Nutrition Facts Label rules and set the compliance date for July 26, 2018 for large food manufacturers. On September 29, 2017, the FDA proposed extending the compliance date to January 1, 2020, to address concerns regarding the time needed for implementation of the final rules.
https://www.federalregister.gov/documents/2017/10/02/2017-21019/food-labeling-revision-of-the-nutrition-and-supplement-facts-labels-and-serving-sizes-of-foods-that
Publication Date:February 1, 2017



Program Date: April 24, 2017



Continuing Education Units: 1.0 Nurse Contact Hours, 1.0 Dietitian CPEU

Course Objectives:

• Describe the primary purpose of U.S. nutrition food labeling laws

• Identify significant changes to the Nutrition Facts Label

• Review Reference Amounts Customarily Consumed (RACCs) and other labeling terminology

• Explain the impact of the Nutrition Facts label updates on manufacturers, health care practitioners, and consumers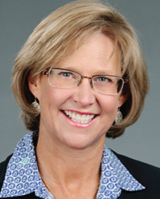 Faculty Name:
Elizabeth Johnson, MS, RDN
Senior Director of Food Policy & Scientific Affairs
Food Directions LLC
Bio:
Elizabeth (Beth) Johnson, MS, RD, founded Food Directions LLC in February 2010. Johnson's unique experience and skill set helps clients gain valuable insight into the U.S. Department of Agriculture (USDA), Food and Drug Administration (FDA), Centers for Disease Control and Prevention (CDC) and Capitol Hill. Johnson also has strong relationships with thought leaders at NGOs, food associations, and consumer groups, which help Food Directions gain a diverse perspective on food issues. Johnson is regularly tapped to speak at food related conferences and events.
Johnson is a member of the Institute of Food Technologists (IFT), serves on the National Food Policy Conference Advisory Committee, Food Research & Action Center (FRAC) host committee, and on Dunkin Brands' Nutrition Advisory Board and is a Food Cowboy Advisor. Johnson has been quoted in numerous media outlets including USA Today, HealthDay, Supermarket News, Food Navigator USA, AdWeek, Washington Times, Politico, and The Hill, among others.
CDR Level:
2
Suggested Learning Codes:
2020, 4030, 7100, 2070
Performance Indicators:
11.2.1, 12.4.5
Media Format(s):
Video (English)
Run Time:
44 Minutes