Call to Action: Elevating Your Role in Patient Care
Enroll
Program Date: October 2012


Continuing Education Units: 2.0 Nurse Contact Hours, 2.0 Dietitian CPEU
Those who may have participated in the live version or DVD program cannot receive additional credit for participating in this self-study course.
This program consists of two segments; Part 1 features Sherri Jones, MS, MBA, RD, LDN. Part 2 features Kelly Danis, RD, LDN and both parts are moderated by Cindy Hamilton MS, RD, LD, CNS.
Both segments of this program must be completed in order to receive full credit (2.0 Nursing Contact Hours, 2.0 Dietitian CPEU).
Participate in this facility-based approach to empowering cross-collaboration between nurses and dietitians to elevate the role of nutrition to improve outcomes in malnourished patients and patients at risk for malnutrition.
Program Objectives:
Describe the critical role that the healthcare professional plays within the hospital setting to address the malnourished patient.
Implement at least one systematic approach for recognizing and documenting malnutrition within your own institute.
Apply at least one method for engaging the healthcare team on the value of nutrition intervention strategies within the malnourished patient population.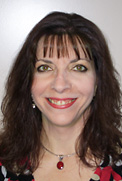 Faculty Name:
Sherri Jones, MBA, RD, LDN
Improvement Specialist
University of Pittsburgh Medical Center
Shadyside Institute for Quality and Innovation
Pittsburgh, PA
Bio:
Sherri Jones is not a nurse, however as a Dietitian, she is familiar with the CEU process in place by the Academy's Commission on Dietetic Registration.
Being a Dietitian and most recently a Clinical Nutrition Manager having responsibility to implement programs and promote the importance of nutrition in the inpatient acute care setting.
Sherri had first-hand experience implementing a malnutrition recognition program at an acute care tertiary teaching hospital. She also served as a member of the Academy of Nutrition and Dietetics Malnutrition Workforce in developing the malnutrition characteristics for 262.0 and 263.0 ICD-9 terms.
In addition to that described above, Sherri previously presented on this topic at a national Clinical Nutrition Manager DPG symposium in Boston, MA in 2010 with Dr. Adele Towers from UPMC. As a representative of the Academy's Malnutrition Workforce Sherri served as session moderator for Jane White and Ainsley Malone's presentation at FNCE 2010 in Boston, MA on the newly developed malnutrition characteristics. Sherri also was a peer reviewer for a recent article in the Academy Journal (May 2012) on the topic of malnutrition.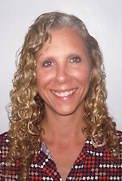 Faculty Name:
Kelly Danis, RD, LDN
Director of Nutrition
University of Pittsburgh Medical Center
Pittsburgh, PA
Bio:
Kelly Danis is currently the Clinical Nutrition Manager at the University of Pittsburgh Medical Center (UPMC) for the Presbyterian and Shadyside Campuses. She has served in this position for 14 years and has taken part in numerous hospital initiatives and process improvement projects including establishing the Liberalized Diet program, development of a RD driven TPN Safety Team, and several award winning Quality and Safety Fair projects. Kelly worked actively in development of the facility's electronic health record including the diet order build in addition to the clinical nutrition documentation screens. Most recently Kelly was a key member involved in the roll out of Room Service at the Presbyterian campus. Kelly has been active in the Clinical Nutrition Managers DPG for many years serving as the Marketing Chair 2006-2009, Treasurer 2009-2011 and is currently a member of the Professional Development Committee.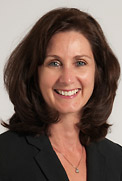 Moderated by:
Cindy Hamilton, MS, RD, LD, CNSD
Center for Human Nutrition
Digestive Disease Institute
Cleveland Clinic
Cleveland, OH
Bio:
Cindy Hamilton has been a registered dietitian for 30 years with expertise in Nutrition Support, Nutrition-Focused Physical Assessment. Leadership positions held with professional organizations including Dietitians in Nutrition Support/Dietetic Practice Group of the Academy of Nutrition and Dietetics and the American Society for Parenteral and Enteral Nutrition. Several publications including book chapters, peer-reviewed articles and numerous invited speaking engagements on the topics.
CDR Level: 2
Suggested Learning Codes:
1000, 3000, 4190, 5010, 5090, 5410, 5440
Media Format(s):
Audio (English)
Run Time:
82:25 Minutes