Connecting Nurses with Nutrition and Quality Improvement
Enroll
Program Date: March 2015


Continuing Education Units: 1.0 Nurse Contact Hours, 1.0 Dietitian CPEU
Course Objectives:
• Discuss hospital-based malnutrition and its impact on healthcare costs and complications
• Describe a quality improvement, inter-professional approach to embed timely initiation of nutritional support in the nursing plan of care
• Identify ways to demonstrate measurable results of a quality improvement project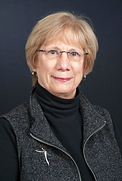 Faculty Name:
Anita J. Meehan, MSN, RN-BC, ONC, FGNA
Clinical Nurse Specialist, Gerontology
NICHE Program Director
Akron General Medical Center, Akron Ohio
Bio:
Anita Meehan is currently a Clinical Nurse Specialist at Akron General Medical Center. She serves as a member of the National Gerontological Nurses Association and the Canadian Orthopaedic Nurses Association. Anita is the founding member and Ambassador of the International Collaboration of Orthopaedic Nursing. Anita is also a member of the Editorial Board of the International Journal of Orthopaedic and Trauma Nursing. She has been a part of many research, publication and presentation endeavors advancing the areas of orthopaedic and trauma nursing with particular focus on fragility hip fractures in older adults.
CDR Level: 1
Suggested Learning Codes:
5010, 5090, 5100, 5440, 4190
Media Format(s):
Audio (English)
Run Time:
49 minutes