Demystifying Inflammatory Bowel Disease: Implementation of Nutrition Management
Enroll
Program Date: April 2014


Continuing Education Units: 1.0 Nurse Contact Hours, 1.0 Dietitian CPEU
Course Objectives:
* Discuss Crohn's Disease (CD)/Inflammatory Bowel Disease (IBD) in pediatric patients and evidence on the role of nutrition.
* Review challenges associated with various treatment methods, including nutrition, and best-in-classapproaches to treating pediatric patients with CD.
* Provide an interactive discussion on practical approaches to nutrition intervention.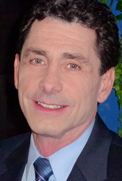 Faculty Name:
Robert N. Baldassano, MD
Professor of Pediatrics Director for Center for Pediatric Inflammatory Bowel Disease
The Children's Hospital of Philadelphia, PA
Bio:
Robert N. Baldassano completed his Pediatric Residency and Pediatric Gastroenterology and Nutrition Fellowship at The Children's Hospital of Philadelphia (CHOP). He is the recipient of the Pediatric Housestaff Humanitarian Award, the Crohn's and Colitis Foundation of America Research Fellowship Award, the Golden Apple Award for Excellence in Pediatric Resident Teaching, the Education Award for Excellence in Inflammatory Bowel Disease Teaching, Research and Clinical Care, the David Cornfeld Bedside Teaching Award, Blockley-Osler Bedside Teaching Award and has been named as a "Top Doctors in Philadelphia" for the past 13 years. Dr. Robert Baldassano is currently the Colman Distinguished Professor of Pediatrics at the Perelman School of Medicine at the University of Pennsylvania and the Director of the Center for Pediatric Inflammatory Bowel Disease at CHOP. Dr. Baldassano research focuses on improving the care of children suffering from Inflammatory Bowel Disease. He has been instrumental in developing an international consortium for the study of the gene responsible for causing pediatric inflammatory bowel disease (IBD) and has chaired multiple national and international programs relating to pediatric IBD.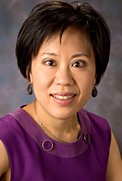 Faculty Name:
Sandra C. Km, MD
Associate Professor of Clinical Pediatrics Medical Director for Center for Pediatric and Adolescent Inflammatory Bowel Disease
Nationwide Children's Hospital, Columbus, OH
Bio:
Dr. Kim is an Associate Professor of Clinical Pediatrics at The Ohio State University College of Medicine. She also is a faculty member of the Gastroenterology division and medical director for the Center for Pediatric and Adolescent IBD at Nationwide Children's Hospital. Her clinical and research interests focus on pediatric inflammatory bowel diseases, including adolescent transitioning and quality improvement in pediatric IBD and translational research investigating the bacterial and genetic influences in IBD which has been funded by the NIH and CCFA. She chairs the Clinical Practice committee and leads the Adolescent Transitioning working group with Michelle Maddux, PhD. for ImproveCareNow. In addition, she currently serves as Chair of Pediatric Affairs for the CCFA and is a member of the Executive Committee for the CCFA National Scientific Advisory Committee. She also serves on the steering committees for the CCFA Pediatric IBD Research Network (PRO-KIIDS). She was awarded the 2011 Rosenthal Award by the CCFA for her leadership in patient education and advocacy.
Those who may have participated in the group program cannot receive additional credit for participating in this self-study course.
. CDR Level:2
Suggested Learning Codes:
5440, 5070, 5220, 5110
Media Format(s):
Self Study (English)
Run Time:
49 Minutes
Additional Recommended Content


Discussion, Part 1
Several of the conference speakers engage in a panel discussion, answering top questions on recent research on the human immune sy...