Emerging Research on the Role of Specific Nutrients on Cognitive and Visual Development
Enroll
Program Date: May, 2013


Continuing Education Units: 1.0 Nurse Contact Hours, 1.0 Dietitian CPEU
Course Objectives:
* Review human milk nutrients and their relevance to infant neurological development.
* Discuss the intersection of nutrition of the lactating mother, human milk nutrients, and complementary foods in meeting infants' nutrient needs for neurological development from birth to 2 years.
* Introduce the fact that lutein and its isomers are the dominant carotenoids in brain cortex, and the only carotenoids in the neural retina.
* Highlight the special role of the maternal diet during lactation and lutein's role in breast milk as a means of delivery to the infant nervous system.
* Facilitate discussion on the emerging science behind lutein and its isomers in human cognition and neurodegenerative disease prevention, across the lifespan.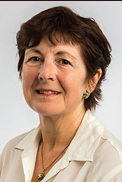 Faculty Name:
Sheila Innis, PhD
Professor, Department of Pediatrics
Director, Nutrition and Metabolism, Child and Family Research Institute
University of British Columbia, Vancouver, BC, Canada
Bio:
Sheila Innis is on the faculty of medicine at the University of British Columbia. She also holds scientific and professional staff appointments at the Children's and Women's Hospitals in Vancouver, and is a member of the Division of Neonatology. Dr. Innis completed her PhD in nutritional sciences at the University of Toronto and joined the University of British Columbia in 1983. She has a long-standing research and academic career in nutrition in pregnancy and lactation, and in infant and child development. Author of more than 230 full-length, peer-reviewed publications, Dr. Innis has served on numerous committees and expert panels – including the Institute of Medicine Dietary Reference Panel on macronutrients, Health Canada Task Office of Health Promotion Nutrient Guidelines for Healthy Pregnancy, and the Nutrition Guidelines for Infants 0-24 months.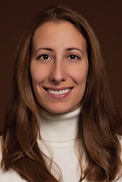 Faculty Name:
Lisa M. Renzi, PhD
Manager, Adult Clinical Nutrition Research
Global Research and Development, Abbott Nutrition; Columbus, OH, USA
Clinical Asst. Professor of Neuroscience, Behavioral and Brain Science Program
University of Georgia; Athens, GA, USA
Bio:
Lisa Renzi earned her BS, MS, and doctorate degrees in neuroscience from the University of Georgia. She specialized in neurological development and studied the ways in which implementing behavioral changes influenced neural growth and cognitive development, as well as risk for acquired neurological diseases. Dr. Renzi completed her post-doctoral fellowship at the University of Texas at Austin in 3 disciplines: perceptual systems, neuroscience, and nutrition sciences. She also served as a visiting scientist at the Jean Mayer USDA Human Nutrition Research Center on Aging at Tufts University in Boston, MA, where she was a member of the Carotenoids in Health Laboratory. Following her graduate and post-graduate training, Dr. Renzi returned to the University of Georgia as a clinical assistant professor, founding the Human Biofactors Laboratory and publishing numerous peer-reviewed articles and book chapters on the topic of carotenoids and visual and neurological function. She has presented this research in national and international venues, and maintains affiliations with the Association for Research in Vision and Ophthalmology, the American Society for Nutrition, and the Vision Sciences Society, among others. Currently, Dr. Renzi maintains her role as a Clinical Assistant Professor in the Behavioral and Brain Sciences Program at the University of Georgia while serving as the Manager of Adult Clinical Nutrition Research in Global Research and Development at Abbott Nutrition.
CDR Level:
2
Suggested Learning Codes:
3100, 4130, 4140, 4150
Media Format(s):
Video(English)
Run Time:
60 Minutes