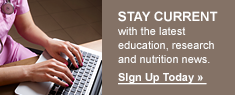 Assessing Cognition and Brain Function
Neal J. Cohen, PhD, University of Illinois at Urbana-Champaign, Center for Nutrition, Learning, and Memory, Center for Lifelong Improvement of Minds & Brains, Beckman Institute, USA
Dr. Cohen describes "powerful" methods for identifying and characterizing multiple memory systems in the brain. He explains that t...

Assessing Cognition and Brain Function
Neal J. Cohen, PhD, University of Illinois at Urbana-Champaign, Center for Nutrition, Learning, and Memory, Center for Lifelong Improvement of Minds & Brains, Beckman Institute, USA
Cognition involves thinking and knowing, which are supported by acquiring, processing, and using information. These actions are dr...

Assessing Growth and Nutritional Status
Marion Aw, MD, Department of Paediatrics, Khoo Teck Puat – National University Children's Medical Institute,National University Health System, Singapore
Dr Aw reviews strategies for measuring pediatric growth and assessing nutritional status with the A, B, C's of assessment: Anthrop...

View All Conferences Summaries »»