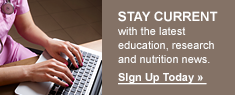 Assessing Cognition and Brain Function
Neal J. Cohen, PhD, University of Illinois at Urbana-Champaign, Center for Nutrition, Learning, and Memory, Center for Lifelong Improvement of Minds & Brains, Beckman Institute, USA
Dr. Cohen describes "powerful" methods for identifying and characterizing multiple memory systems in the brain. He explains that t...

Assessing Cognition and Brain Function
Neal J. Cohen, PhD, University of Illinois at Urbana-Champaign, Center for Nutrition, Learning, and Memory, Center for Lifelong Improvement of Minds & Brains, Beckman Institute, USA
Cognition involves thinking and knowing, which are supported by acquiring, processing, and using information. These actions are dr...



View All Conferences Summaries »»