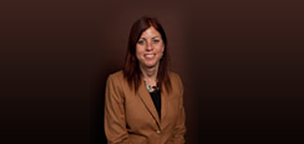 Jamie Partridge, PhD Share
Director, Health Economics and Outcomes Research (HEOR)
Abbott Nutrition Research and Development, Columbus, OH
Joining Abbott Nutrition in April 2012, Dr. Partridge works with HEOR initiatives in the area of therapeutic nutrition, as well as efforts to expand HEOR capabilities and influence around the world. Her efforts focus on demonstrating nutrition interventions as a cost-effective way of improving health outcomes while reducing healthcare costs, as well as promoting the value of nutrition for the patient, physician, hospital system, and other key stakeholders in health care. Recent research has included the impact of oral nutritional supplements (ONS) in hospitals, a comparison of the cost-effectiveness of low-cost unreimbursed health technologies and commonly reimbursed drug therapies, use of diabetes-specific nutritional formulas in patients with diabetes to significantly improve patient care efficiency and cost of care, and use of ONS in the pediatric setting to achieve decreased costs and length of stay (LOS).
She comes from Abbott Vascular, where she was program manager of Outcomes Research for HEOR, supporting ABSORB™ Bioresorbable Scaffolds, XIENCE Drug-Eluding Stents, and the MitraClip Mitral Valve Repair System. Prior to that position, Dr Partridge was a research specialist at the Center for Health Outcomes, Policy and Evaluation Studies (Center for HOPES) in the College of Public Health at The Ohio State University, Columbus.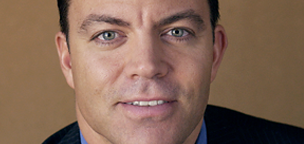 Tomas Philipson, PhD Share
Daniel Levin Professor of Public Policy Studies, Irving B. Harris Graduate School of Public Policy Studies, University of Chicago, IL
Precision Health Economics, USA
Dr. Philipson teaches master's and doctoral classes in microeconomics and health economics at the University of Chicago. He is an associate member of the Dept of Economics and a former senior lecturer at the Law School. Dr. Philipson has served in several public sector positions, including as senior economic advisor to the head of the Food and Drug Administration and as senior economic advisor to the head of the Centers for Medicare and Medicaid Services.
He is the recipient of numerous international and national research awards, twice receiving the Kenneth Arrow Award of the International Health Economics Association, the highest honor in his field. Dr.Philipson has received numerous grants and awards from both public and private agencies, including the National Institutes of Health, the National Science Foundation, the Rockefeller Foundation, the Alfred P. Sloan Foundation, the John M. Olin Foundations, and the Royal Swedish Academy of Sciences.
His research, which focuses on health economics, was presented at the 113th Abbott Nutrition Research Conference, where he described the effects of ONS on hospital outcomes and discussed the increased LOS, higher rates of complications and readmissions, and greater risk of mortality that are associated with malnutrition. Click here to view this presentation or here (PDF 1.53MB) to access the summary of his presentation. In addition, his article Impact of Oral Nutritional Supplementation on Hospital Outcomes assesses the association and casual impact of ONS on health outcomes for hospitalized patients, focusing on LOS, episode cost, and probability of 30-day readmission.1
Reference
1. Philipson TJ, Snider JT, Lakdawalla DN, Stryckman B, Goldman DP. Impact of oral nutritional supplementation on hospital outcomes. Am J Manag Care. 2013;19(2):121-128.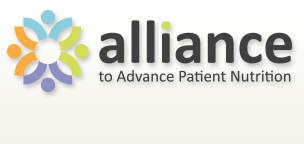 Alliance to Advance Patient Nutrition Share
The Alliance to Advance Patient Nutrition is an interdisciplinary consortium dedicated to championing effective patient nutrition practices. Launched in 2013, the alliance is comprised of leaders from The Academy of Medical-Surgical Nurses, The Academy of Nutrition and Dietetics, The American Society for Parenteral and Enteral Nutrition, The Society of Hospital Medicine, and Abbott Nutrition.
Its interdisciplinary alliance represents more than 100,000 dietitians, nurses, hospitalists, and other physicians from all 50 states. Its mission is to transform patient care through the power of prescriptive nutrition. Specifically, the alliance is dedicated to raising awareness about the positive impact proper nutrition has on patients' medical outcomes and providing hospitals with tools and resources to advocate for effective nutrition practices in their organizations.
Additional information is available at: