OUR MISSION: The International Food Information Council (IFIC) Foundation is dedicated to the mission of effectively communicating science-based information on health, nutrition and food safety for the public good.
OUR WEBSITE: Our Web site, www.FoodInsight.org, serves as a nutrition and food safety resource for consumers, health professionals, journalists, educators, government officials, and students. We provide important and timely resources on a variety of topics such as weight management, diet (food) and health, food safety, food production, international food issues, and communications. We use the latest technology, communication tools, and interactive format, including with our Blog; Media Gallery, which includes our "Ask an Expert," "Person on the Street," Web casts, and educational videos; Facebook; and Twitter to reach the broadest audience in this fast-paced world. We also host or participate in national and international professional conferences and meetings that bring public and private stakeholders together for important discussions and to promote awareness. For a list of upcoming events, visit our Calendar of Events.
Understanding and Communicating About Biotechnology: A CPE for Registered Dietitian Nutritionists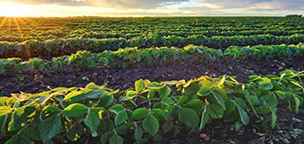 This CPE program covers the current science about food biotechnology as well as common misconceptions about topics such as its safety and uses, impact on health and nutrition, the relationship between food allergies and biotechnology, pesticides, its impact on sustainability, regulation and labeling, and more.

PROGRAM OBJECTIVES
Understand the meaning and history of food biotechnology.
Recognize the rigorous safety standards and regulatory processes that all foods produced through biotechnology must undergo.
Identify the current and potential benefits of food biotechnology for improved nutrition and sustainability.
Confidently answer questions about food biotechnology