Featured Conference Summaries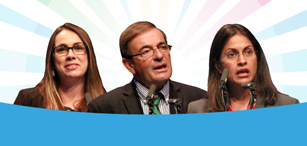 International Conference on Frailty and Sarcopenia Research
Clinical experts on sarcopenia and nutrition science present research supporting the benefits of specialised oral nutritional supplements to maintain muscle function and physical performance in older community-dwelling and hospitalized adults.
»»
geriatric diabetes Conference Summaries

Post-Hospital Healthcare Challenges
Karim Godamunne, MD, MBA, SFHM, CMOzD
The healthcare landscape now has an intense focus on both quality and cost driving dramatic changes in the healthcare model in the...



Role of Exercise in the Management of Prediabetes and Type 2 Diabetes
Osama Hamdy, MD, PhD, FACE Medical Director, Obesity Clinical Program and Director of Inpatient Diabetes Management, Joslin Diabetes Center Assistant Professor of Medicine, Harvard Medical School, Boston, Massachusetts, USA
Sedentary behavior increases the risk for type 2 diabetes (T2D). Exercise reduces T2D incidence, facilitates weight loss and weig...