Featured Conference Summaries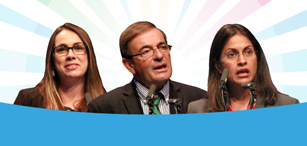 International Conference on Frailty and Sarcopenia Research
Clinical experts on sarcopenia and nutrition science present research supporting the benefits of specialised oral nutritional supplements to maintain muscle function and physical performance in older community-dwelling and hospitalized adults.
»»
geriatric enteral-nutrition Conference Summaries




Malnutrition in Hospitalized Care
Heather H. Keller, RD, PhD, FDC Professor & Schlegel Research Chair, Nutrition and Aging, Co-Chair Canadian Malnutrition Task Force, University of Waterloo, ON, Canada
The prevalence of hospital malnutrition worldwide ranges from 28-76% using Subjective Global Assessment (SGA) criteria. Developin...