Managing Hospital Malnutrition: Improving Processes from Admission to Discharge
Enroll
Program Date: November 2014



Continuing Education Units: 1.0 Nurse Contact Hours, 1.0 Dietitian CPEU

Course Objectives:

• Review the significance of malnutrition and evidence for nutrition intervention on patient outcomes

• Discuss best practice approach to the continuity of nutritional care from admission to discharge

• Describe hospital nutrition benchmarks and examples of process measures and outcomes measures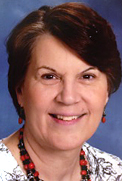 Faculty Name:
Susan K. Brinkmeier, RD, LD, CNSC
Director, Food and Nutrition Services
Baptist Medical Center
A part of the Baptist Health System
San Antonio, TX
Bio:
Ms. Brinkmeier has worked at Baptist Medical Center for 6 years as a Clinical Dietitian, and recently accepted the position of Director of Food and Nutrition Services. Prior to coming to BMC, she spent 15 years in Long Term Care in Ohio as Director and Corporate Dietitian/Consultant for 3 senior living campuses. Susan has worked acute care and clinical management at Presbyterian Hospital in Oklahoma City and Harper Hospital in the Detroit Medical Center, as well as taught in the schools of Dietetics, Nursing, Culinary Arts, Dental Hygiene, and multidisciplinary primary care. While spending 4 years in Japan, her focus was on community/volunteer activities related to nutrition and education.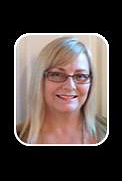 Faculty Name:
Dana C. Espinoza, MSN, RN
Director, Nursing Quality
Baptist Health System
San Antonio, TX
Bio:
Ms. Espinoza possesses a Masters of Science in Nursing Administration and she is currently the Director, Nursing Quality, Baptist Health System (BHS). She has been with Baptist Health System for the past 25 years, and prior to that, spent 5 years as a staff nurse in Corpus Christi Texas. Her recognitions include Sigma Theta Tau Imagemaker Award (2006), Lean Six Sigma Practitioner (2010), and Lead Author of nursing article in CC Nursing Quarterly (2009). Dana's current role includes development and revision of policy/procedure, order sets, forms, EMR documentation, process improvement, General Medicine and Behavioral Health Service Line facilitation, nursing practice leadership, TJC Provision of Care champion, lead readiness tracers, Med Surg Nursing Council facilitation, project management, nursing communication/education on initiatives/change management, oversight of Nursing Quality department.
CDR Level: 1
Suggested Learning Codes:
5010, 5090, 5100, 5440, 4190
Media Format(s):
Audio (English)
Run Time:
33 min + interactive questions