Your Collaborative Role in Reducing Readmissions
Enroll
Program Date: June 2013


Continuing Education Units: 1.0 Nurse Contact Hours, 1.0 Dietitian CPEU
Course Objectives:
* Review the changes to healthcare delivery driven by never events, CMS/government legislation, and profitability challenges.
* Discuss the need for multidisciplinary collaboration in evidence-based nutrition protocol intervention.
* Demonstrate how the clinician can impact a patient's care plan, throughout the continuum of care, to reduce hospital readmissions.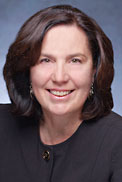 Faculty Name:
Jane Ryan, PhD, RD
Director of Nutrition and Diabetes Services
Virtua Health
Voorhees, NJ
Bio:
Jane Ryan is a Registered Dietitian and Corporate Director of Clinical Nutrition for Virtua Health in New Jersey. She received a bachelor of science degree in dietetics from Indiana University of Pennsylvania and a master of science degree in management from the University of LaVerne in California. Dr. Ryan also earned a PhD in organization and management with a specialization in leadership from Capella University. Dr Ryan is an Adjunct Professor for Thomas Edison State College in New Jersey, where she instructs both nutrition and business courses. At Virtua Health, Dr. Ryan is responsible for the financial, clinical, quality, and regulatory aspects of nutrition services for four hospitals, two nursing homes, and a center for women. In addition, four ambulatory Centers for Nutrition and Diabetes are under her leadership. Dr Ryan is certified as a Six Sigma Green Belt and Coach and has facilitated numerous projects for Virtua over her 23 years of service for the organization. Some of the most recent projects include the design of the electronic medical record, wound care initiatives, development of a new leadership curriculum, and departmental design of new Virtua facilities.
CDR Level: 2
Suggested Learning Codes:
3000, 5010, 5030, 5040, 5090, 5100, 7100
Media Format(s):
Audio(English)
Run Time:
41 Minutes