The Time is Now: Elevating the Role of Nutrition for Better Patient Outcomes
Enroll
Program Date: October 2012


Continuing Education Units: 2.0 Nurse Contact Hours, 2.0 Dietitian CPEU
Those who may have participated in the live version or DVD program cannot receive additional credit for participating in this self-study course.
This program consists of two segments; Part 1 features Alison Steiber PhD, RD, LD. Part 2 features Terese Scollard, MBA, RD, LD and both parts are moderated by Kelly Tappenden PhD, RD, FASPEN.
Both segments of this program must be completed in order to reveive full credit (2.0 Nursing Contact Hours, 2.0 Dietitian CPEU).
Participate in this science-based, yet practical approach to understanding the impact of malnutrition on patient outcomes and the role nutrition can play in everyday patient care.
Program Objectives:
* Identify the need to use the recommended malnutrition-related diagnostic characteristics to assess and document nutrition status in adults.
* Demonstrate how consistent documentation enables clinicians to better establish prevalence and, in ture, initiate effective nutrition interventions.
* Describe the physiology of malnutrition and approaches to assess the malnourished patient.
Faculty and Moderated By:
Kelly Tappenden, PhD, RD, FASPEN
University Distinguished Teacher-Scholar
Department of Food Science and Human Nutrition
University of Illinois at Urbana-Champaign
Urbana, IL
Bio:
Dr. Tappenden has over 20 years experience in the science and practice of nutrition support, focusing on malnourished patients. Published over 75 original research papers in peer-reviewed journals; given >120 invited talks; leads active, NIH funded research program; current Editor-in-Chief or Journal of Enteral and Parenteral Nutrition.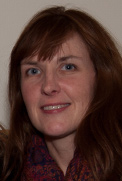 Faculty Name:
Alison Steiber, PhD, RD, LD
Business Development
Chief Science Officer
Academy of Nutrition and Dietetics
Chicago, IL
Bio:
Dr. Steiber's areas of interest are nutritional assessment and effective nutritional interventions in patients with chronic kidney disease. She has conducted research and published in the areas of hospitalization and nutritional intake, subjective global assessment, and carnitine impact on nutritional status, quality of life and functional status, and promotion of research in dietetics.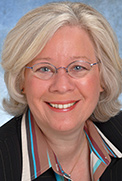 Faculty Name:
Terese Scollard, MBA, RD, LD
Regional Clinical Nutrition Manager
Providence Health and Services
Portland, OR
Bio:
Terese has 35 years of experience in hospitals, clinics and private practice in Arizona, Oregon and Washington states. Since 1988, she has been with Providence Health & Services in the Portland, Oregon area primarily as Regional Clinical Nutrition Manager. Terese obtained her BS from Eastern Washington University in Cheney, Washington, and completed her dietetics education at the St. Mary's Hospital and the Mayo Clinic in Rochester, Minnesota. She obtained her MBA from City University of Seattle.
Terese was a member of the Academy of Nutrition and Dietetics (formerly the American Dietetic Association) Malnutrition Workgroup which designed and released Characteristics of Adult Disease-Related Malnutrition jointly with the American Society of Parenteral and Enteral Nutrition in 2012. She served on the first Nutrition Informatics task force with the Academy of Nutrition and Dietetics. She is active in the Oregon and American Dietetic Associations, including past secretary of Clinical Nutrition Management Dietetic Practice Group and the first Chair of CNM DPG Food and Nutrition Informatics Subunit. She was awarded the 2011 Outstanding Dietitian of the Year, which is the highest honor given by the Oregon Academy of Nutrition and Dietetics.
CDR Level: 2
Suggested Learning Codes:
2070, 3000, 3005, 4190, 5000, 5010, 5090, 7100
Media Format(s):
Video(English)
Run Time:
100.05 Minutes