LEADING THROUGH EDUCATION AND SCIENTIFIC COLLABORATIONS
During the past 100 years, Abbott Nutrition has developed many strong alliances, partnerships, and connections around the world. These scientific collaborations have resulted in countless insights, innovative solutions, and advanced thought. The Abbott Nutrition Health Institute is committed to joining this ongoing community of groups, organizations, and health care professionals in advancing science-based nutrition.
Creating a community of nutrition research partners dedicated to advancing care and bettering lives through science-based nutrition solutions through the exchange of ideas focused on innovative nutrition solutions and education approaches.
The Role of Nutrition In Learning and Memory CNLM | Scientific Collaborations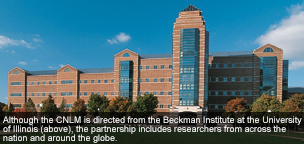 Every day a different food is proclaimed to have exciting health benefits. But little is known about how these foods improve well-being. The Center for Nutrition, Learning, and Memory (CNLM) is the first interdisciplinary cognition and nutrition research center in the country. It supports research aimed at understanding and applying the beneficial effects of nutritional compounds for developing, enhancing, maintaining, and/or restoring critical aspects of learning, memory, and cognition. The Center also fosters fundamental research in the area of neuroscience, including enhancing technologies and furthering our understanding of brain structure and function.
The CNLM, a partnership with the University of Illinois and Abbott Nutrition, is committed to advancing the field of nutritional neuroscience, and bringing world-class researchers and technologies together to solve the "big questions" in how nutrition plays a role in learning and memory. Each year the Center hosts an annual research competition funded by Abbott Nutrition to identify pioneering, multi-disciplinary projects that will progress the field of nutritional neuroscience across all stages of life.
Learn more about the first interdisciplinary cognition and nutrition research center in the country by clicking here.
CNLM Co-Director - Neal Cohen, PhD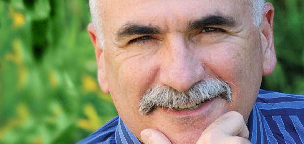 Neal J. Cohen, Ph.D.
Co-Director, CNLM
University of Illinois
Neal Cohen is Professor in the Department of Psychology, the Beckman Institute for Advanced Science and Technology, and the Neuroscience Program at the University of Illinois.Focusing on human learning and memory, Neal's laboratory has been instrumental in identifying and characterizing the multiple memory systems of the brain, and for pioneering methods for testing different forms of memory. Neal serves as the Director of the Neuroscience Program and is also the Director of the Center for Lifelong Improvement of Minds and Brains (CLIMB).
CNLM Co-Director - Keith Garleb, PhD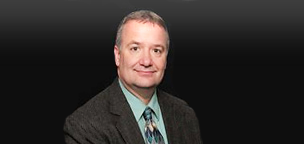 Keith Garleb, Ph.D.
Co-Director, CNLM
Abbott Nutrition
Keith joined Abbott in 1989 as a Clinical Research Associate, spending the early part of his career developing novel fiber systems for use in medical nutritional products. His areas of expertise are dietary fiber and carbohydrates. He also championed the use of fructooligosaccharides, a prebiotic, in numerous Abbott products and played a lead role in the identification of novel carbohydrates for use in nutritional products designed for people with diabetes. Keith has a Ph.D. in Nutritional Biochemistry from the University of Illinois. He is now Director of Global Discovery Research at Abbott Nutrition.
Abbott Nutrition Scientist - Matthew J. Kuchan, PhD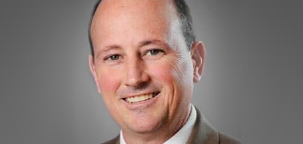 Matthew J. Kuchan, Ph.D.
Sr. Principal Research Scientist
Abbott Nutrition
Dr. Kuchan earned his doctoral degree in Nutritional Biochemistry from the University of Illinois in 1990. He has held a variety of positions within Abbott Nutrition, including investigating new technologies for diabetics and developing the science supporting PediaSure and Pedialyte. Dr. Kuchan's recent research focuses on the potential impact of lutein on brain development in infants and cognitive decline in the elderly. His recent research has also focused on the potential implications of the differences between natural and synthetic vitamin E on brain development. Dr. Kuchan is now the Global Cognition Platform Lead and the AN Science Lead for the CNLM.