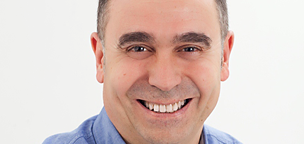 Ricardo Rueda, MD, PhD Share
Associate Director of Discovery, Research and Development, Abbott Nutrition, Granada, Spain
Dr. Rueda leads a strategic research task force in Granada, Spain, working in collaboration with key opinion leaders in Europe, which conducts early stage research with main contributions in the areas of metabolism, cognition, immunity, bone/muscle health, early programming, and the long-term effects of early nutrition on health outcomes and prevention of diseases in later life. Before joining Abbott in 1994, Dr. Rueda worked for PULEVA, a Spanish nutritional company. Currently, Dr. Rueda is an associate fellow of the Volwiler Society and an elected member of the European Society of Pediatric Gastroenterolgy Hepatology and Nutrition, Society of Mucosal Immunology, and Spanish Society of Research in Pediatric Nutrition and Feeding. He also is visitant professor of the University of Granada.
During his career, he has published numerous studies related to human milk compounds, such as gangliosides and nucleotides, and has attained international recognition for his studies of the impact of dietary components on intestinal immunity. Click here to The Role of Dietary Gangliosides on Immunity and the Prevention of Infection1 and here to read Ribonucleotides: Conditionally essential nutrients shown to enhance immune function and reduce diarrheal disease in infants.2
Reference
Rueda R. The role of dietary gangliosides on immunity and the prevention of infection. Br J Nutr. 2007;98(suppl1):S68-S73.
Schaller JP, Buck RH, Rueda R. Ribonucleotides: Conditionally essential nutrients shown to enhance immune function and reduce diarrheal disease in infants. Seminars in Fetal and Neonatal Medicine. 2007:12(1):35-44.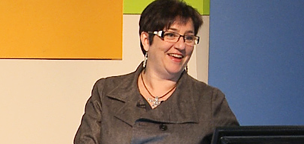 Christina Campoy, MD, PhD Share
Professor, University of Granada, Spain
Director, International Excellence Centre for Paediatric Research (EURISTIKOS)
Health Sciences Technological Park, University of Granada, Spain
Dr. Campoy has served as professor of pediatrics at the University of Granada since 1989 and is an expert in neonatology and pediatric endocrinology and nutrition. She coordinates the FP7 NUTRIMENTE EU Project (2008-2013), the Interuniversity Master "Genetic, Nutritional and Environmental Factors for Growth and Development," the Andalucia Excellence Research Project, and many other research projects.
She is a member of the INMA Spanish Network of Excellence and active in the International Paediatric Association, European Society for Perinatal Medicine, World Association of Perinatal Medicine, Early Nutrition Academy, Spanish Nutrition Society (SEN), Spanish Society for Research in Paediatric Nutrition and Food, European Society for Paediatric Gastroenterology and Nutrition, Spanish Association of Paediatrics, and the Neonatology Section of SEN. Dr. Campoy has published more than 120 papers and chapters in international journals and books, and more than 400 abstracts.
Dr. Campoy presented her research on the impact of pregnancy nutrition on cognition at the 112th Abbott Nutrition Research Conference, describing the important role of nutrition in supporting structural and functional growth of the human brain from conception, through childhood and adolescence, and into adulthood, as well as the emerging techniques and tools in this field. Click here to view this presentation or here (PDF 164KB) to access the summary of this presentation. Dr. Campoy also participated in the 114th Abbott Nutrition Research Conference, where she discussed early programming of brain development, reviewing the importance of maternal nutrition status and describing recent data from intervention trials in pregnancy and health outcomes related to cognition.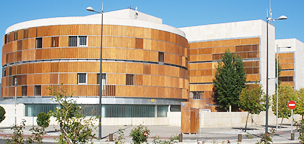 The Health Sciences Technological Park Share
The Health Technology Park fosters initiatives that promote basic clinical research in the area of health and biomedicine through advanced and prestigious public and private research in the areas of biotechnology and healthcare. This technological space fosters relationships among researchers and industry.
The public research centers include the Institute of Parasitology and Biomedicine, Genomics and Oncology Research Centre, The Andalusian Center of Excellence for Research into Innovative Medicines, the Biomedical Research Center, the Andalusian Institute of Legal Medicine, the Andalusian R&D&I Laboratory for Health and Safety in the Workplace, and the Biotechnology Cluster of Andalusia. Abbott Nutrition in partnership with the University of Granada is concentrating its research efforts on finding solutions to local and national public health issues, including diabetes, obesity, lean body mass, cognition, and early nutrition.3
Additional information is available at: