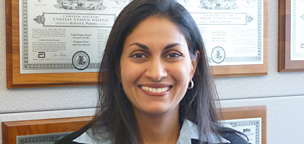 Suzette L. Pereira, PhD Share
Senior Research Scientist, Strategic Research, Abbott Nutrition, Columbus, OH
Dr. Pereira's work focuses on muscle and mobility changes associated with aging (sarcopenia) and hospitalization, as well as other chronic disease states, such as cancer and diabetes. Her research encompasses preclinical studies to elucidate the mechanism of action of bioactive nutrition ingredients, such as β-hydroxy-β-methyl-butyrate (HMB). She also is involved in translation science, designing and implementing human clinical studies in the field of nutrition.
During her 11 years at Abbott, Dr. Pereira has initiated several external collaborations with key opinion leaders in the field of sarcopenia. She currently serves as the Abbott Nutrition representative to the Foundation for the National Institutes of Health (FNIH) Sarcopenia Biomarker Consortium, a group dedicated to developing a consensus definition of sarcopenia. In addition, she has worked in the field of lipid metabolism and inflammation. Dr. Pereira has published numerous scientific publications, presented her research at several international meetings, and is co-inventor of more than 60 patents/applications.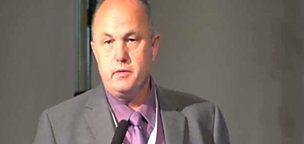 Nicholas E. P. Deutz, MD, PhD Share
Professor and Director, Laboratory for Translational Research in Aging and Longevity, Dept of Health and Kinesiology, Texas A&M University, College Station
For more than 25 years, Dr. Deutz has worked in clinical nutrition and metabolism research in both animals and humans. His clinical interests are in using nutritional supplements to treat malnutrition in the elderly and during acute and chronic disease states. He has published more than 250 papers in this field.
Dr. Deutz accepted his current position in Translational Research in Aging and Longevity at Texas A&M University in 2012, where he is engaged in ongoing translational research on nutrition, exercise, and metabolism in relation to aging and the common diseases of our aging population. These diseases include cancer, heart failure, chronic obstructive pulmonary disease, and cystic fibrosis. The overall goal of his group is the translation of basic and applied sciences to care and clinical practice for older adults.
Dr. Deutz is an active member of the European Society of Parenteral and Enteral Nutrition (ESPEN) and chaired its scientific committee from 2000-2005. Since 2006, he has served as editor-in-chief of Clinical Nutrition and e-SPEN, the European e-journal of Clinical Nutrition and Metabolism. Dr. Deutz participated in ESPEN 2012 Symposium, presenting Clinical Results From the Use of HMB to Prevent Muscle Loss During Bed Rest. View a video of his presentation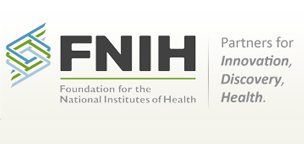 FNIH Biomarkers Consortium's Sarcopenia Project Share
Held in 2012, this 4-day consensus definition conference was co-organized by the FNIH, the National Institutes of Health (NIH), and the US Food and Drug Administration (FDA), and supported by five pharmaceutical companies (Abbott, Amgen, Eli Lilly, Merck, and Novartis), for the purpose of developing a consensus definition of sarcopenia for researchers, clinicians, and regulators. This was enabled through the FNIH Sarcopenia Biomarkers Consortium, which acted as a neutral convener for academia, industry, the FDA, the NIH, and professional societies.
The short-term goals of the summit were to make substantive progress toward consensus on evidence-based criteria for the diagnosis of sarcopenia and to model a collaborative process for evidence-based diagnosis of other important geriatric health problems. The long-term goal was to define a pathway toward evidence-based clinical diagnostic guidelines for other complex problems related to aging.
The partnership FNIH established combines the expertise and resources of NIH with those of industry, the public, and philanthropic communities, sparking research that is innovative, collaborative, complex, and efficient. FNIH is recognized as the number-one medical research charity in the United States, leveraging support and convening high-level partnerships for the greatest impact on the most urgent medical challenges of today.
Additional information is available at: