In this video, Michael Bastasch, MD, Martin Chasen, MBChB, FCP, Maureen Gardner, MA, RDN, CSO, LD/N, FAND, Alessandro Laviano, MD, Carla Prado, PhD, RD, and Anthony Sung, MD, discuss multimodal intervention, including nutrition and exercise, and how it can improve outcomes in patients with cancer.
PRESENTER BIOS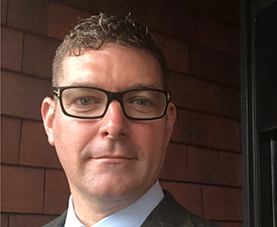 MICHAEL D. BASTASCH, MD
Medical Director
University of Texas Health/East Texas Cancer Institute
Athens, Texas, USA
Dr. Michael D. Bastasch is the medical director and a radiation oncologist at the University of Texas Health/East Texas Cancer Institute in Athens, Texas, US. He received his medical degree from the University of Kansas School of Medicine in Kansas City, Kansas, US. He completed his residency in radiation oncology at Baylor College of Medicine in Houston, Texas. Dr. Bastasch provides oversight and management for radiation oncology services in the treatment of approximately 170 adult patients each year. He practices community-based patient care for a large diverse population of patients, including pediatric, adult, geriatric, and mentally ill patients, and is results and outcome oriented. Dr. Bastasch initiated the high dose rate program for gynecologic, breast, and prone breast technique. He has authored/coauthored many articles in peer-reviewed journals and presented at national and international conferences.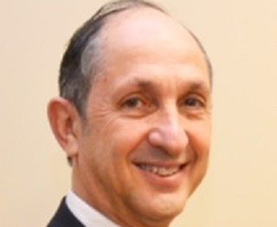 Martin R. Chasen, MBChB, FCP (South Africa), MPhil (Palliative Medicine)
Associate Professor Department of Medicine
University of Toronto Medical Director
Palliative Care, William Osler Health System Brampton and Etobicoke
Ontario, Canada
Dr. Martin R. Chasen is an associate clinical professor in the Departments of Medicine and Community and Family Medicine at University of Toronto in Ontario, Canada, and the medical director of palliative care at William Osler Health System in Brampton and Etobicoke, Ontario. He obtained a specialist degree in internal medicine, medical oncology and Palliative care from the University of Cape Town, South Africa. He currently holds professorships at the Universities of Toronto, McMaster, Ottawa, and McGill in Canada. Dr. Chasen was the medical lead for both Ottawa and Brampton, Ontario, when these sites received European Society for Medical Oncology (ESMO) accreditation as a designated site for integrated oncology and palliative care. He is the national principal investigator on a CIHR grant, The MENAC trail Multimodal Intervention for Cachexia in Advanced Cancer Patients Undergoing Chemotherapy. Dr. Chasen has authored/coauthored more than 110 peer-reviewed publications, abstracts, and book chapters.

Lisa M. Renzi-Hammond, PhD
Director, Institute of Gerontology, Co-Director, Cognitive Aging Research and Education Center
Interdisciplinary Group Lead, Behavioral and Cognitive Neuroscience
Department of Health Promotion and Behavior
College of Public Health, The University of Georgia; Athens, GA USA
Dr Lisa Renzi-Hammond earned her BS, MS, and doctorate degrees in from the Psychology Department at the University of Georgia. While at the University of Georgia, Dr Renzi-Hammond specialized in nutrition and visual and neurological development and studied the ways in which implementing dietary changes improved lifespan visual and neurological health. Dr Renzi-Hammond completed her postdoctoral fellowship at the University of Texas at Austin as a member of three different disciplinary groups: the Center for Perceptual Systems, the Institute for Neuroscience, and the Nutrition Sciences Department. Dr Renzi-Hammond also served as a visiting scientist at the Jean Mayer USDA Human Nutrition Center on Ageing at Tufts University in Boston, MA, where she was a member of the Carotenoids in Health Laboratory.
Following her graduate and post-graduate training, Dr Renzi-Hammond returned to the University of Georgia as faculty, where she published numerous peer-reviewed articles and book chapters on the topic of nutrition and lifespan visual and neurological function. She has presented this research in a wide variety of national and international venues. She currently Directs the University of Georgia Institute of Gerontology, which focuses on lifespan health and development, and co-Directs the Cognitive Aging Research and Education (CARE) Center.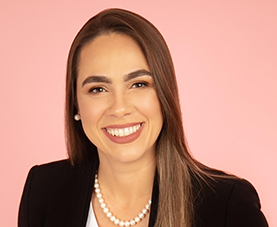 CARLA M. PRADO, PhD, RD
Professor and Campus Alberta Innovate Program (CAIP) Chair in Nutrition, Food and Health Director,
Human Nutrition Research Unit, Division of Human Nutrition Department of Agricultural, Food and Nutritional Science Faculty of Agricultural,
Life and Environmental Sciences University of Alberta
Edmonton, Alberta, Canada
Dr. Carla Prado is a professor at the University of Alberta in Canada and a Campus Alberta Innovate Program (CAIP) chair in Nutrition, Food and Health. She is also the director of the Human Nutrition Research Unit at the university. Dr. Prado received her PhD in human nutrition and metabolism from the University of Alberta, Canada, and is a registered dietitian in both Canada and Brazil. Dr. Prado is an expert in assessing nutritional status through the precise measurement of body composition and energy metabolism. The focus of her current research program is to develop targeted nutrition interventions for the prevention and treatment of low muscle mass in patients with cancer. She is currently the principal investigator for 2 randomized controlled trials investigating the impact of nutrition intervention on body composition and health. She is also conducting the first study looking at protein requirements in cancer using indicator amino acid oxidation rate technique. She is currently a member of the GLIM Body Composition Working Group, and the Sarcopenic Obesity Consensus Group (ESPEN/EASO). She is an Associate Editor of Clinical Nutrition and the Journal of Cachexia, Sarcopenia and Muscle.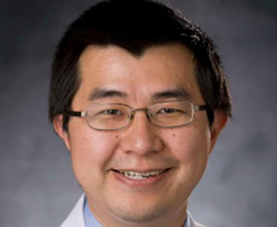 ANTHONY D. SUNG, MD
Assistant Professor of Medicine
Division of Hematologic Malignancies and Cellular Therapy
Associate Director
Duke Microbiome Center
Duke University School of Medicine
Durham, North Carolina, USA
Dr. Anthony Sung is an assistant professor of medicine in the Division of Hematologic Malignancies and Cellular Therapy and associate director of the Duke Microbiome Center at the Duke University School of Medicine in Durham, North Carolina, US. He received his medical degree from Harvard Medical School in Boston, Massachusetts, US. Dr. Sung completed his residency in internal medicine at Johns Hopkins Hospital in Baltimore, Maryland, US, and fellowship at Duke University School of Medicine. His current research interests include hematopoietic stem cell transplantation (HCT), with a focus on preventing complications such as infections, gastrointestinal toxicity, and graft-versus host disease through modulation of the microbiome; delivery of care, such as home-based HCT and mHealth, medication adherence, and behavioral economic incentives; costs associated with HCT; and novel cellular therapies. Dr. Sung's research encompasses murine, phase 1, phase 2, and correlative studies. He has authored/coauthored numerous articles published in peer-reviewed journals and presented his research at several conferences.

Attended a live program?
FREQUENTLY ASKED QUESTIONS