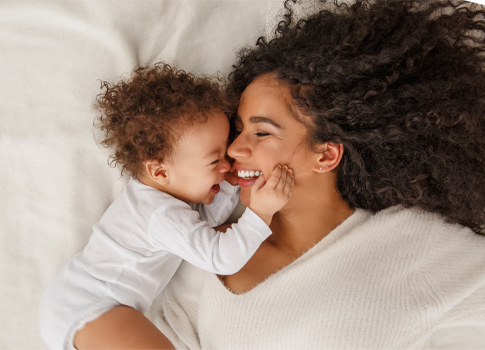 [PODCAST] The Role of Human Milk Oligosaccharides in Infant Development and the Possible Role in Food Allergy
presenter(s):
Lisa M. Renzi-Hammond
| | |
| --- | --- |
| Date: | 31 August 2022 |
| Location: | Montreal, Quebec, Canada |
In this 25-minute podcast episode, Lisa M. Renzi-Hammond, PhD, discusses human milk oligosaccharides (HMOs) and how they support infant development, act as prebiotics and affect the composition of the gut microbiota, and why they may be relevant for the nutritional management of infants with food allergies.
PRESENTER BIO

Lisa M. Renzi-Hammond, PhD
Director, Institute of Gerontology, Co-Director, Cognitive Aging Research and Education Center
Interdisciplinary Group Lead, Behavioral and Cognitive Neuroscience
Department of Health Promotion and Behavior
College of Public Health, The University of Georgia; Athens, GA USA
Dr Lisa Renzi-Hammond earned her BS, MS, and doctorate degrees in from the Psychology Department at the University of Georgia. While at the University of Georgia, Dr Renzi-Hammond specialized in nutrition and visual and neurological development and studied the ways in which implementing dietary changes improved lifespan visual and neurological health. Dr Renzi-Hammond completed her postdoctoral fellowship at the University of Texas at Austin as a member of three different disciplinary groups: the Center for Perceptual Systems, the Institute for Neuroscience, and the Nutrition Sciences Department. Dr Renzi-Hammond also served as a visiting scientist at the Jean Mayer USDA Human Nutrition Center on Ageing at Tufts University in Boston, MA, where she was a member of the Carotenoids in Health Laboratory.

Following her graduate and post-graduate training, Dr Renzi-Hammond returned to the University of Georgia as faculty, where she published numerous peer-reviewed articles and book chapters on the topic of nutrition and lifespan visual and neurological function. She has presented this research in a wide variety of national and international venues. She currently Directs the University of Georgia Institute of Gerontology, which focuses on lifespan health and development, and co-Directs the Cognitive Aging Research and Education (CARE) Center.

Attended a live program?
FREQUENTLY ASKED QUESTIONS