Use of Mid-Upper Arm Circumference Z-Score Tape in Clinical Practice: Identifying Pediatric Undernutrition
Program Date: 14 April 2021
Publication Date: 17 June 2021
Continuing Education Units: Nurse Contact: 1.0; Dietitian CPEU: 1.0; Physician CME: 1.0
Course Description:
In this course, Karen Stephens, MS, RD, CSP, LD will describe the validity of the mid-upper arm circumference (MUAC) measurement and MUAC Z-score ranges in clinical practice; review the importance of tracking and evaluating MUAC Z-score measurements over time; and discuss clinical examples of implementation of MUAC Z-score tape in pediatric practice. Originally presented as a live webinar on April 14, 2021.
Course Objectives:
• Describe validity of the MUAC measurements and MUAC z-score ranges in pediatric clinical practice.
• Review the importance of tracking and evaluating MUAC z-score measurements over time.
• Discuss clinical case examples of implementation of MUAC z-score tape in pediatric practice.
Course Instructor Bio(s)

Karen Stephens, MS, RD, CSP, LD
Assistant Director Nutrition Services
Children's Mercy Kansas City
Kansas City, MO, USA
Karen Stephens, Assistant Director of Nutrition Services at Children's Mercy Kansas City, uses her expertise in malnutrition, pediatrics, weight management/bariatrics, and enteral nutrition to direct outpatient programs. Karen has extensive experience working in both adult and pediatric hospitals, as well as doing curriculum development, research, and training other dietitians. She was the principal investigator for a study comparing MUAC and BMI z-scores in diagnosing malnutrition. Presently, Karen leads an initiative to improve identification and intervention for patients with severe malnutrition at Children's Mercy. She is also overseeing training to prepare dietitian/nutritionists to provide medical nutrition therapy for weight management patients in Missouri HealthNet. As a Board-Certified Specialist in Pediatric Nutrition, she has passion for improving children's health and well-being. Karen was honored in 2020 as the Distinguished Dietitian of the Year by the Kansas Academy of Nutrition and Dietetics, and she received the Inquiry Innovation Award for Allied Health at Children's Mercy in 2019.

Courtney Allegier, MS, RD, LD
Senior Research Scientist
Abbott Nutrition
Columbus, OH, USA
Courtney Allgeier is a Registered Dietitian who has been practicing for 15 years. Courtney earned her Bachelor of Science in Dietetics from the University of Kentucky and her Master of Science in Dietetics from The Ohio State University. Prior to coming to Abbott, Courtney worked at Dayton Children's Medical Center in Dayton, Ohio, as a clinical pediatric dietitian specializing in inborn errors of metabolism and pediatric oncology. Since joining Abbott in 2007, Courtney has been a part of the pediatric research and development team. As a research scientist, she provides global nutrition science support for Abbott's pediatric specialty products.

ANHI partners with CMEfy, a platform that directs learners to reflect at the point of inspiration, or the Internet Point of Care Learning. CMEfy does not endorse, support or amplify ANHI content or learning experiences.
Dietitians, Nurses, Nurse Practitioners, Physicians, Physician Associates, Pharmacists, and other select healthcare professionals may earn up to 1.0 (0.5 CME/CE credit per reflection) per program at the point of care via the self-directed accredited activity experience, not for viewing, attending, or consuming ANHI content.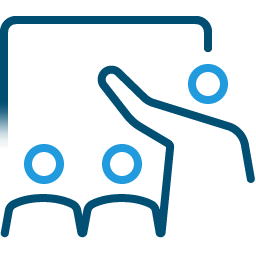 Our Learning Approaches
Traditional and Reflective Learning

attended a live program?
FREQUENTLY ASKED QUESTIONS
continuing medical education courses