Malnutrition and Polymorbidity
Program Date: 27 January 2021
Publication Date: 8 April 2021
Continuing Education Units: Nurse Contact: 1.0; Dietitian CPEU: 1.0
Course Description:
In this course, you'll learn the definition of polymorbidity and its prevalence; discuss the consequences of polymorbidity; review guidelines for nutritional support of polymorbid patients; and identify malnutrition as a modifiable risk factor for poor outcomes in polymorbid patients. Originally presented as a live webinar on January 27, 2021.
Course Objectives:
• Define polymorbidity and report prevalence. 
• Discuss the consequences of polymorbidity. 
• Review guidelines for nutritional support of polymorbid inpatients. 
• Identify (mal)nutrition as a modifiable risk factor for poor outcomes in polymorbid patients.
CDR Level: 2
Performance Indicators: 4.2.7, 8.1.4, 8.3.4
Run Time: 47
Course Instructor Bio(s)

Filomena Gomes, PhD
Program Manager
New York Academy of Sciences
New York, NY, USA
Filomena Gomes is currently the Program Manager for the Nutrition Science Program at the New York Academy of Sciences. She is a UK registered dietitian who is passionate about nutrition and evidenced based practice. She received her PhD from King's College London after developing an interest in the role nutrition plays in post-stroke recovery. Clinical and research areas of expertise of Dr. Gomes span 5 countries and include nutrition after stroke, disease-related malnutrition, international nutrition and micronutrient deficiencies, and systematic reviews and guideline development. She has authored dozens of peer reviewed publications which include the EFFORT trial (Effect of early nutritional support on Frailty, Function, Outcomes, and Recovery of medical inpatients), and ESPEN Guidelines on nutritional support of polymorbid medicine patients.

Beth Besecker, MD, MBA
Associate Professor, The Ohio State University
Director of Medical Affairs Adult Nutrition, Abbott Nutrition
Columbus, OH, USA
Beth Besecker is the Director of Medical Affairs, Adult Nutrition for Abbott Nutrition. She is a board certified in pulmonology, critical care and sleep medicine. Dr. Besecker worked as an Assistant Professor of Internal Medicine as a Pulmonary Critical Care attending physician at the Ohio State University Wexner Medical Center form 2009-2020. Additionally, she received an MBA from The Ohio State University Fisher College of Business in 2019. She is six sigma green belt certified and served as a Team Lead and Coach for the Quality Improvements Project Committee at Ohio State for multiple years. Her continuous quality improvement focus is on improving healthcare quality and efficiency in a manner which lessens physician burden. Research interests of Dr. Besecker include the role of zinc on immunity in septic patients, participation in the TOP UP Study of supplemental parenteral nutrition in over and underweight critically ill patients, and multiple studies on the treatment of acute respiratory distress syndrome.

Abbott Nutrition's Provider Statement for Nursing CEs:
Abbott Nutrition Health Institute is an approved provider of continuing nursing education by the California Board of Registered Nursing Provider #CEP 11213.
Abbott Nutrition's Provider Statement for Dietitian CPEUs:
Abbott Nutrition Health Institute (RO002), is a Continuing Professional Education (CPE) Accredited Provider with the Commission on Dietetic Registration (CDR). CDR credentialed practitioners will receive continuing professional education units (CPEUs) for completion of this program/materials. Continuing Professional Education Provider Accreditation does not constitute endorsement by CDR of a provider, program, or materials.
In addition to completing an online evaluation, participants of our programs can provide feedback directly to CDR.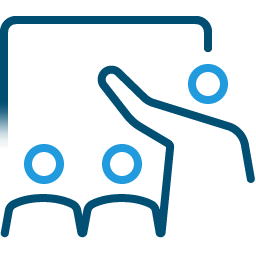 Our Learning Approaches
Traditional and Reflective Learning

attended a live program?
FREQUENTLY ASKED QUESTIONS
continuing medical education courses