NICU Currents: Safe Sleep Practices: The Healthcare Professional's Role in the Prevention of Sudden Unexpected Infant Death
Program Date: 15 June 2023
Publication Date: 15 June 2023
Continuing Education Units: Nurse Contact: 1.0
Course Description:
In this article, the authors will define Sudden Unexpected Infant Death (SUID); review the incidence and history of SUID; how to apply the Triple-Risk Model as a framework to explain SUID; and discuss barriers for the implementation of safe sleeping practices.
Course Objectives:
• Define terms for Sudden Unexpected Infant Death (SUID). 
• Review the incidence and history of SUID. 
• Apply the Triple-Risk Model as a framework to explain SUID. 
• Discuss barriers to implementing safe sleep practices. 
• Recognize strategies to address the identified barriers for safe sleep practices.
Course Instructor Bio(s)
Peggy Cowling, APN, MSN, RNC-OB, C-EFM
Perinatal Administrator 
University of Chicago 
Chicago, IL, USA
Peggy Cowling, APN, MSN, RNC-OB, C-EFM is a Perinatal Network Administrator from the University of Chicago. She has over 40 years of experience in Maternal Child Health working as a staff nurse in NICU and L&D. Other roles include nursing instructor, home health with infant palliative care, and clinical nurse specialist at a community hospital.
Gail Bagwell, DNP, APRN, CNS
Nationwide Children's Hospital 
Division of Neonatology 
Columbus, OH, USA
Gail Bagwell is a member of the Nationwide Children's Hospital Division of Neonatology team. She completed her undergraduate degree in nursing at West Virginia Wesleyan College, her master's in nursing at the University of Cincinnati, and her Doctor of Nursing Practice at Chatham University. Gail joined Nationwide Children's in 1993 as the clinical nurse specialist in the NICU. In 2000, she became the clinical nurse specialist for Perinatal Outreach where she works with the healthcare providers caring for neonates in Nationwide Children's large referral area of Central, Southeast, Northwest, and Northeast Ohio. As part of her duties, she imparts knowledge to healthcare providers about the proper care of healthy newborns, and also provides guidance on caring for sick and premature newborns. With her extensive expertise in neonatal care and quality improvement initiatives, she is a valuable resource for healthcare professionals. 
Gail's interests are neonatal abstinence syndrome, breastfeeding, safe sleep, and parent transition. Gail is the current president of the National Association of Neonatal Nurses. She is a NRP instructor, a lead S.T.A.B.L.E. instructor, and a published author having written chapters in all six editions of the Kenner and Lott "Comprehensive Neonatal Care" textbook, as well as in other books and journals.

Deborah Steward, PhD, RN
Associate Professor Emeritus 
The Ohio State University 
Columbus, OH, USA
Abbott Nutrition's Provider Statement for Nursing CEs:
Abbott Nutrition Health Institute is an approved provider of continuing nursing education by the California Board of Registered Nursing Provider #CEP 11213.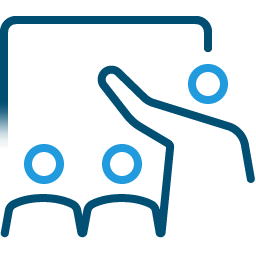 Our Learning Approaches
Traditional and Reflective Learning

attended a live program?
FREQUENTLY ASKED QUESTIONS
continuing medical education courses