Setting Patients Up for Success: Prioritizing Nutrition Prior to Bariatric Surgery (Module 2)
Program Date: 10 March 2022
Publication Date: 10 March 2022
Continuing Education Units: Nurse Contact: 1.0; Dietitian CPEU: 1.0; Physician CME: 1.0
Course Description:
In module 2 of this 4-part series, you'll learn about the role of the Registered Dietitian in the preoperative evaluation for patients undergoing bariatric surgery; explore the rationale of the liver-shrinking diet; and summarize preoperative recommendations to optimize the nutrition status of bariatric surgery patients.
Course Objectives:
• Discuss the role of Registered Dietitians in preoperative evaluation for patients undergoing bariatric surgery. 
• Explore the rationale and outcomes of preoperative weight loss and the liver-shrinking diet. 
• Review the evidence-based nutritional guidelines and summarize preoperative recommendations to optimize nutrition status for patients undergoing bariatric surgery.
Course Instructor Bio(s)

Katie Robinson, PhD, MPH, RD, LD, CNSC
Medical Science Liaison 
Scientific and Medical Affairs 
Abbott Nutrition 
Columbus, OH, USA
Dr Robinson serves as a Medical Science Liaison with the Adult Therapeutics MSL Team. Prior to joining Abbott, she conducted research on the impact of nutrition and genetics on outcomes of behavioral and surgical weight loss interventions. Dr Robinson completed her bachelor's degree in Dietetics at Iowa State University and her dietetic internship at the University of Illinois in Urbana-Champaign (UIUC). She earned her Master of Public Health and PhD in Nutritional Sciences in the Illinois Transdisciplinary Obesity Prevention Program at UIUC. Her graduate research sought to understand how preoperative dietary interventions and individual genetic variation contribute to improved insulin sensitivity following bariatric surgery. During her time at UIUC, she taught multiple undergraduate and graduate courses and assisted with coordinating the undergraduate didactic program in dietetics. Following graduate school, she completed postdoctoral training at the University of Iowa in the Fraternal Order of the Eagles Diabetes Research Center. Dr Robinson has numerous publications in peer-reviewed journals and has presented her research at national and international conferences.

ANHI partners with CMEfy, a platform that directs learners to reflect at the point of inspiration, or the Internet Point of Care Learning. CMEfy does not endorse, support or amplify ANHI content or learning experiences.
Dietitians, Nurses, Nurse Practitioners, Physicians, Physician Associates, Pharmacists, and other select healthcare professionals may earn up to 1.0 (0.5 CME/CE credit per reflection) per program at the point of care via the self-directed accredited activity experience, not for viewing, attending, or consuming ANHI content.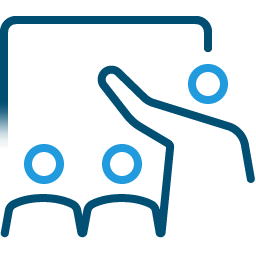 Our Learning Approaches
Traditional and Reflective Learning

attended a live program?
FREQUENTLY ASKED QUESTIONS
continuing medical education courses