Observations and Needs: Collaborative and Innovative Approaches to Optimizing Care for the Post-Acute COVID-19 Patient
Program Date: 16 June 2021
Publication Date: 7 October 2021
Continuing Education Units: Nurse Contact: 1.0; Dietitian CPEU: 1.0
Course Description:
In this course, you'll recognize the role of telehealth in the recovery of the COVID-19 patient; investigate opportunities for the multidisciplinary team to address long-term consequences of COVID-19; and identify nutrition interventions as they relate to caring for the post COVID-19 patient. Originally presented as a live webinar on June 16, 2021.
Course Objectives:
• Recognize the role of telehealth in the recovery of the COVID-19 patient. 
• Investigate opportunities for the multidisciplinary team to address long-term consequences of COVID-19. 
• Identify nutrition interventions as they relate to caring for the post COVID-19 patient.
CDR Level: 1
Performance Indicators: 2.1.5, 4.2.6, 8.1.5
Run Time: 47
Course Instructor Bio(s)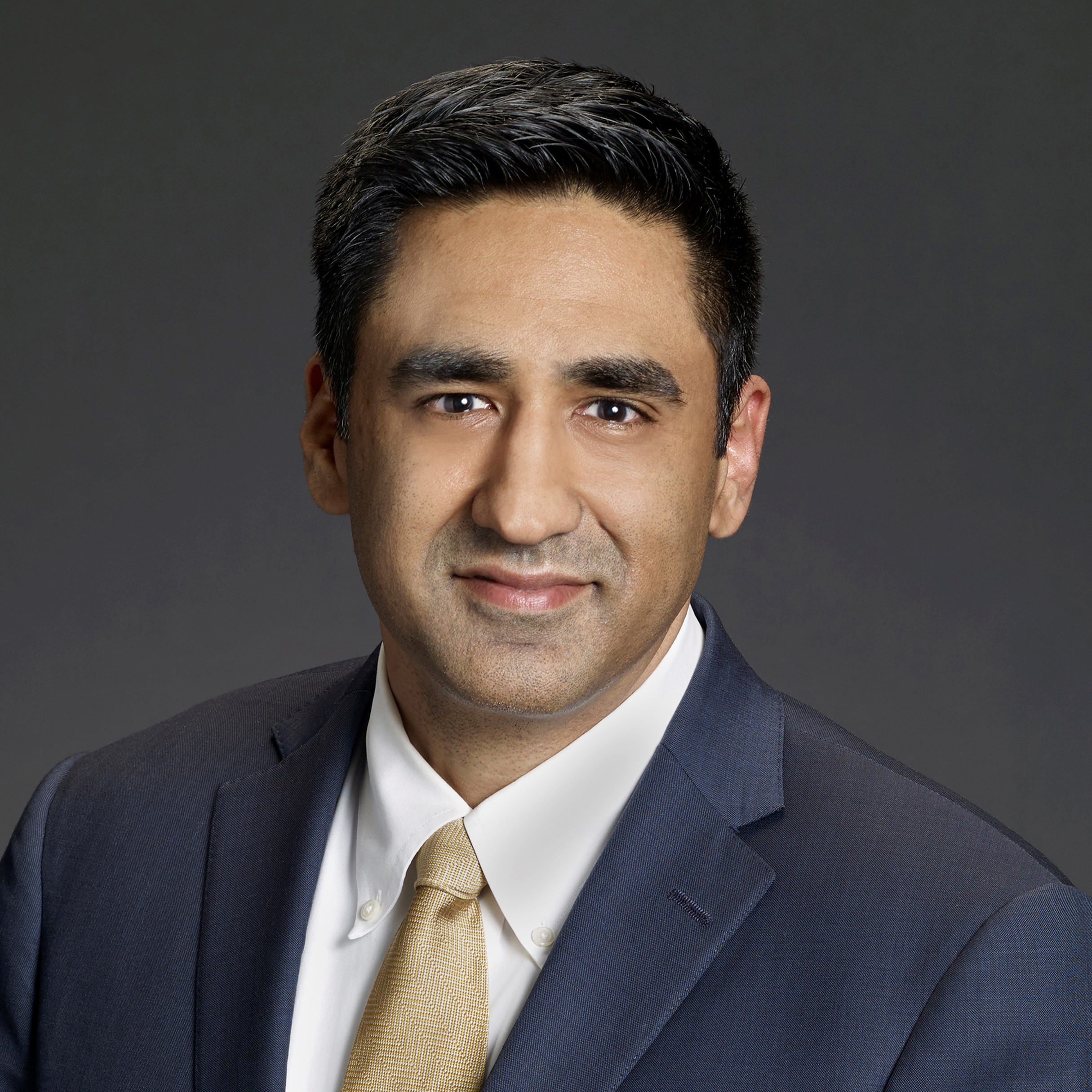 Tarun Kapoor, MD, MBA
Senior Vice President & Chief Digital Transformation Officer 
Virtua Health 
Moorestown, NJ, USA
Tarun Kapoor, MD, MBA, is the Senior Vice President and Chief Digital Transformation Officer for Virtua. He oversees Virtua Health's Digital Transformation Office, which works across the organization to accelerate adoption of new digital consumer experiences and digital care models. Additionally, he is responsible for looking at emerging digital strategies that can create value for Virtua and the community it serves. Dr Kapoor was most recently the president of Virtua Health's first generation clinically integrated network, created collaboratively by Virtua, Virtua Medical Group (VMG) and independent physician practices. 
Previously, Dr Kapoor was the senior vice president and chief medical officer for VMG, a 900+ clinician multi-specialty medical practice. In addition, he worked with Virtua's Medical Informatics team, helping to develop and implement its inpatient electronic medical record, including full deployment of CPOE and electronic medication reconciliation. Prior to joining Virtua, Dr. Kapoor was Regional Director for EmCare's Mid-Atlantic Hospitalist Division. Dr Kapoor developed 16 inpatient care programs for Clinical Staffing Solutions, which was subsequently acquired by EmCare. Dr Kapoor trained in Internal Medicine at The George Washington University Hospital, where he stayed on an extra year to serve as Chief Resident and Clinical Instructor. He obtained his medical degree from Rutgers Robert Wood Johnson, his undergraduate degree in Government and Chemistry from Cornell University, and his executive Master of Business Administration from the Temple Fox School of Business.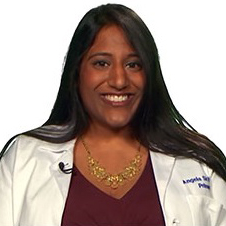 Angela Skrzynski, DO
Physician, Family Medicine & Sleep Medicine 
Clinical Lead, Urgent Care Telehealth & Remote Patient Monitoring Program 
Virtua Health 
Marlton, NJ, USA
Dr Angela Skrzynski is board certified in Family Medicine and Sleep Medicine, having completed her training at St. Joseph's Hospital in Philadelphia and the University of Michigan. She serves as the Clinical Lead for the Urgent Care Telehealth and Remote Patient Monitoring programs at Virtua Health in Southern New Jersey. She has been with the team since its inception and is responsible for clinician oversight and training, maintaining quality and safety, and direct patient care via telemedicine. She lives in New Jersey with her husband and 2 little girls.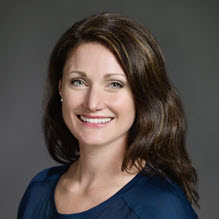 Jeannie Hendricks, RDN
Founder, This InspiRD Life 
Danville, CA, USA
Jeanne Hendricks is a Registered Dietitian Nutritionist and the Founder and Owner of This InspiRD Life, a health and wellness brand that shares her unwavering appreciation for the food we eat and how it fuels our mind, body and soul. Using science-based information combined with simple, plant-forward cooking, she inspires audiences to reach their full potential through realistic and sustainable lifestyle habits. Jeanne is a content expert in the field of nutrition, health and wellness and serves as an independent contractor in this capacity, contributing to media segments, articles and speaking engagements. Jeanne also provides individual counseling and group education via telehealth to patients all over the country. Prior to launching This InspiRD Life, Jeanne served as Clinical Manager for Virtua Medical Group in Southern New Jersey where she counseled clients, led a multidisciplinary team of clinicians and developed programming that supported thousands of patients towards achieving their health and wellness goals. 
Jeanne graduated from Towson University with a Bachelor's Degree in Health Education and started her career as a health educator in Maryland where she quickly identified nutrition as her life's passion. She went on to obtain her Bachelor's degree in Nutrition and Dietetics from West Chester University, completed her dietetic training with ARAMARK Healthcare and is currently pursuing a Master's of Science in Exercise Science and Health Promotion. In her free time, you can find Jeanne and her family traveling, enjoying nature and discovering new recipes together in their kitchen.

Amie Heap, MPH, RD
Director, Health Policy, Education & Alliances 
Director, Abbott Nutrition Health Institute 
Columbus, OH, USA
Amie serves as the Director of Health Policy, Education and Alliances and as the Director of the Abbott Nutrition Health Institute. In this capacity she directs the creation of health and nutrition resources that assist healthcare professionals, and the populations they serve, on a global level. As part of this role, Amie establishes partnerships with domestic and international organizations working to address the challenge of preventing, identifying, and treating malnutrition. 
Prior to joining Abbott, Amie served as the Senior Nutrition Advisor in the Office of HIV/AIDS in the Bureau of Global Health at the United States Agency for International Development (USAID). In this position Amie provided technical assistance to 30 countries in eastern and southern Africa, southeast Asia and the Caribbean implementing global HIV/nutrition/food security programs. She also served as the HIV/nutrition strategic information liaison to the Office of the Global AIDS Coordinator. 
Amie received a Bachelor of Science in Dietetics from Brigham Young University and a Master of Public Health degree from The George Washington University.

Abbott Nutrition's Provider Statement for Nursing CEs:
Abbott Nutrition Health Institute is an approved provider of continuing nursing education by the California Board of Registered Nursing Provider #CEP 11213.
Abbott Nutrition's Provider Statement for Dietitian CPEUs:
Abbott Nutrition Health Institute (RO002), is a Continuing Professional Education (CPE) Accredited Provider with the Commission on Dietetic Registration (CDR). CDR credentialed practitioners will receive continuing professional education units (CPEUs) for completion of this program/materials. Continuing Professional Education Provider Accreditation does not constitute endorsement by CDR of a provider, program, or materials.
In addition to completing an online evaluation, participants of our programs can provide feedback directly to CDR.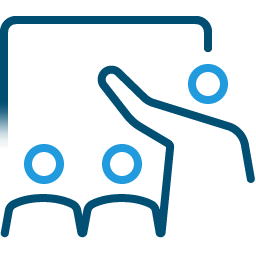 Our Learning Approaches
Traditional and Reflective Learning

attended a live program?
FREQUENTLY ASKED QUESTIONS
continuing medical education courses