[CME] Chronic Disease and Nutrition: Obesity and Nutrition
Continuing Education Units: AAPA Category 1 CME credit
Course Description:
This education is part of a series of activities on Chronic Disease and Nutrition, in this highly interactive, self-directed activity, expert faculty review the latest in nutrition for patients with pre-obesity or obesity. Topics covered include recognition and screening, therapeutic options, and collaborative care.
At the conclusion of this activity, participants should be able to:
• Recognize obesity as a chronic condition and incorporate nutritional screening into routine clinical practice
• Make recommendations for appropriate therapy and/or referral in patients with pre-obesity or obesity
• Adopt techniques to work collaboratively with patients to develop a nutritional management plan
FREE continuing education: 
AAPA Category 1 CME credit. Supported by an educational grant by Abbott. Expires August 31, 2023.
This program is supported by an educational grant from Abbott.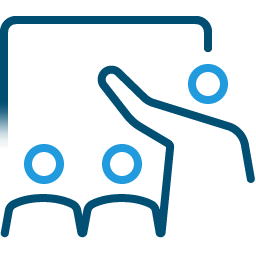 Our Learning Approaches
Traditional and Reflective Learning

attended a live program?
FREQUENTLY ASKED QUESTIONS
continuing medical education courses