[CME] Screen & Intervene: Addressing Food Insecurity Among Older Adults
A free course by the Food Research Action Center and AARP Foundation on addressing food insecurity in older adults. Offers 1 AMA PRA Category 1 Credit™.
Publication Date: 22 September 2022
Course Description:
The Food Research & Action Center, in collaboration with AARP Foundation designed this course, supported by a medical education grant from Abbott Nutrition Health Institute, to help frontline health workers/others identify and address food insecurity.
Each module should take approximately 10-15 minutes to complete, although you may start and stop as often as you like.
1 free AMA PRA Category 1 Credit™
Course Objectives:
The course content is divided into five modules, and it's recommended that the modules be taken in order. The complete program covers:
• The definition, prevalence, and associated risk factors of food insecurity among older adults;
• The health and nutrition consequences of food insecurity;
• How to screen for food insecurity among older adults;
• How to intervene when individuals screen positive for food insecurity;
• And, special considerations when working with older adults.
This program is supported by an educational grant from Abbott.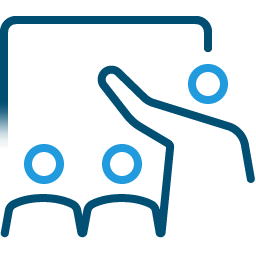 Our Learning Approaches
Traditional and Reflective Learning

attended a live program?
FREQUENTLY ASKED QUESTIONS
continuing medical education courses