[CME] Hot Topics in Infant Nutrition: Utilizing HMOs and Addressing the Impact of COVID19
Continuing Education Units: 1 AMA PRA Category 1 Credits™; 1.5 CPEU; 1.5 CE
Course Description:
Recorded from a live, CME symposium held during the Annual Meeting of the American Academy of Pediatrics in October 2022, this program features a discussion among a panel of experts as they explore the role of the gut microbiome in infant health and development, including the impact of COVID-19 and its prevention measures on the developing microbiome. The faculty take a closer look at the impact of human milk oligosaccharides (HMOs) on term-infant health, including the contribution to GI mucosal immunity and support of immune tolerance and protection. To facilitate application of knowledge to practice, the panel present practical strategies for applying to practice the clinical-trial and real-world data supporting the efficacy of HMOs in improving infant health outcomes and provide guidance for educating parents and caregivers about optimal nutrition strategies.
At the conclusion of this activity, participants should be able to:
Review the role of human milk and Human Milk Oligosaccharide (HMO) diversity on the gut microbiome and an infant's developing immune system
Summarize the clinical literature demonstrating the impact of HMOs on term infant outcomes
Describe the hygiene hypothesis and the potential impact COVID-19 may exert on development of the infant microbiome
FREE continuing education:
1 AMA PRA Category 1 Credits™; 1.5 CPEU; 1.5 CE. Supported by an educational grant by Abbott. Expires August, 31, 2023.
Course Instructor Bio(s)

Robert D. Murray, MD
Professor of Pediatrics
The Ohio State University, College of Medicine
Robert Murray MD Nutrition, LLC
Columbus, OH

Marie-Claire Arrieta, PhD
Associate Professor
Department of Physiology and Pharmacology
Department of Pediatrics, Cumming School of Medicine
University of Calgary Calgary, AB Canada

Sharon M. Donovan, PhD, RD
This program is supported by an educational grant from Abbott.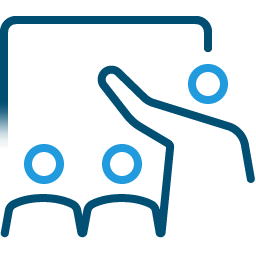 Our Learning Approaches
Traditional and Reflective Learning

attended a live program?
FREQUENTLY ASKED QUESTIONS
continuing medical education courses