With an ANHI Certificate of Training, you'll earn Continuing Education (CE) credits as you become an expert in a variety of topics.
After you successfully complete the required credit hours and the online post-test, we'll award you a Certificate of Training in that content area.
Note : This is not a certification program and doesn't result in a professional designation or credential.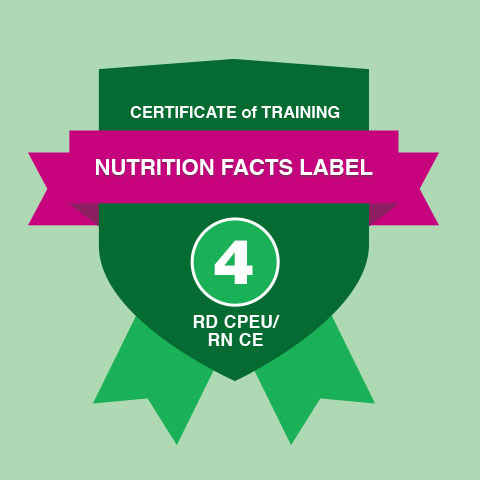 Complete 4 courses and the online post-test to receive your certificate of Training on the Nutrition Facts Label.

Nutrition Facts Label course catalog (PDF 2.33MB)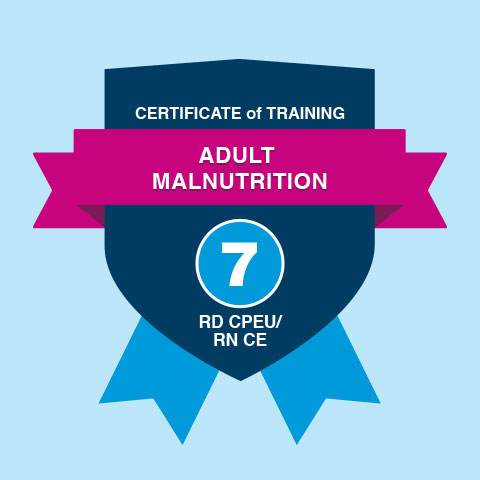 Complete 7 courses and the online post-test to receive your certificate of Training in Adult Malnutrition. At least 1 of your 7 credits must be fulfilled by attending a group program or webinar.

Adult malnutrition course catalog (PDF 524KB)
details
type of program
The certificate of Training is not a certification program. Upon completion of the program, a participant is not awarded a designation or credential. Please note individuals who complete the certificate of training are not certified. The term certification should only be used when referencing the completion of a certification examination such as the Registration Examination for Dietitians.
It is the responsibility of the participant to complete and claim credit for each of the programs within required guidelines. The Commission on Dietetic Registration periodically audits all credits claimed by participants. To view programs completed, go to "My Courses."
who developed this certificate of training program?
Abbott Nutrition Health Institute is a continuing professional education accredited provider with the Commission on Dietetic Registration, and an approved provider of continuing nursing education by the California Board of Registered Nursing and responsible for the development of these programs. A team of clinicians and leading experts in the field contributed to the development and review of the certificate of training program components.
Do you have additional questions about this certificate of Training program, or about ANHI's other continuing education offerings? Check out our FAQs.