PRESENTER BIOS

Ainsley Malone, MS, RDN, LD, CNSC, FAND, FASP
Director, Nutrition Support Team
Mt Carmel West Hospital
Columbus, OH, USA
Ainsley Malone is currently a Clinical Practice Specialist with the American Society for Parenteral and Enteral Nutrition (ASPEN), an organization dedicated to safe, efficacious and high-quality nutrition care. Ms. Malone is also a Dietitian member of the Nutrition Support Team at Mt. Carmel West Hospital in Columbus, Ohio where she is involved in the management of patients requiring enteral and parenteral nutrition. Ainsley is a leader in malnutrition related activities both nationally and internationally. She served as a representative to the Academy of Nutrition and Dietetics Malnutrition Workgroup and also served on the 2017- 2018 Ohio Malnutrition Prevention Commission whose charge was to address malnutrition in the older adult across all Ohio settings.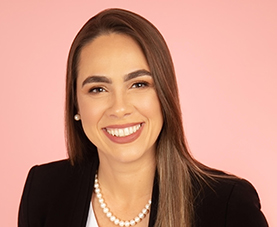 CARLA M. PRADO, PhD, RD
Professor and Campus Alberta Innovate Program (CAIP) Chair in Nutrition, Food and Health Director,
Human Nutrition Research Unit, Division of Human Nutrition Department of Agricultural, Food and Nutritional Science Faculty of Agricultural,
Life and Environmental Sciences University of Alberta
Edmonton, Alberta, Canada
Dr Carla Prado is a professor at the University of Alberta in Canada and a Campus Alberta Innovate Program (CAIP) chair in Nutrition, Food and Health. She is also the director of the Human Nutrition Research Unit at the university. Dr Prado received her PhD in human nutrition and metabolism from the University of Alberta, Canada, and is a registered dietitian in both Canada and Brazil. Dr Prado is an expert in assessing nutritional status through the precise measurement of body composition and energy metabolism. The focus of her current research program is to develop targeted nutrition interventions for the prevention and treatment of low muscle mass in patients with cancer. She is currently the principal investigator for 2 randomized controlled trials investigating the impact of nutrition intervention on body composition and health. She is also conducting the first study looking at protein requirements in cancer using indicator amino acid oxidation rate technique. She is currently a member of the GLIM Body Composition Working Group, and the Sarcopenic Obesity Consensus Group (ESPEN/EASO). She is an Associate Editor of Clinical Nutrition and the Journal of Cachexia, Sarcopenia and Muscle.

David Evans, MD, FACS
OhioHealth Trauma & Surgical Services
Assistant Professor of Surgery
The Ohio State University
Dr Evans recently joined OhioHealth Trauma and Surgical Services in Central Ohio after completing seven years as Director of Nutrition Support Services, Trauma Medical Director, and Associate Professor of Surgery at The Ohio State University Wexner Medical Center in Columbus, Ohio. He has a busy clinical practice focusing on trauma, emergency general surgery, endoscopy, and critical care. His special interests include nutrition support in surgical and ICU patients and research in surgery and trauma care. He is an investigator in multiple clinical trials in critically ill patients focused in the areas of nutrition and infection and is author of over 90 peer-reviewed publications.

attended a live program?
FREQUENTLY ASKED QUESTIONS
continuing medical education courses