THE MULTIDISCIPLINARY TEAM: PROVIDING OPTIMAL NUTRITION CARE FOR PATIENTS WITH CANCER
presenter(s):
Michael Bastasch, Martin Chasen, Suzanne Dixon, Maureen Gardner, Alessandro Laviano, Carla Prado, and Shila Newman.
In this video, Michael Bastasch, MD, Martin Chasen, MBChB, FCP, Suzanne Dixon, MPH, MS, RDN, Maureen Gardner, MA, RDN, CSO, LD/N, FAND, Alessandro Laviano, MD, Carla Prado, PhD, RD, and Shila Newman, RN, OCN, ONN-CG, discuss the team approach to nutrition care, including the roles of the registered dietitian nutritionist (RDN) and nurse navigator, as well as the role of the patient and caregiver.
PRESENTER BIOS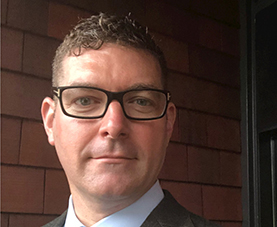 MICHAEL D. BASTASCH, MD
Medical Director
University of Texas Health/East Texas Cancer Institute
Athens, Texas, USA
Dr Michael D. Bastasch is the medical director and a radiation oncologist at the University of Texas Health/East Texas Cancer Institute in Athens, Texas, US. He received his medical degree from the University of Kansas School of Medicine in Kansas City, Kansas, US. He completed his residency in radiation oncology at Baylor College of Medicine in Houston, Texas. Dr Bastasch provides oversight and management for radiation oncology services in the treatment of approximately 170 adult patients each year. He practices community-based patient care for a large diverse population of patients, including pediatric, adult, geriatric, and mentally ill patients, and is results and outcome oriented. Dr Bastasch initiated the high dose rate program for gynecologic, breast, and prone breast technique. He has authored/coauthored many articles in peer-reviewed journals and presented at national and international conferences.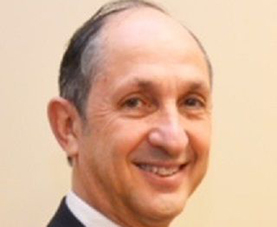 Martin R. Chasen, MBChB, FCP (South Africa), MPhil (Palliative Medicine)
Associate Professor Department of Medicine
University of Toronto Medical Director
Palliative Care, William Osler Health System Brampton and Etobicoke
Ontario, Canada
Dr Martin R. Chasen is an associate clinical professor in the Departments of Medicine and Community and Family Medicine at University of Toronto in Ontario, Canada, and the medical director of palliative care at William Osler Health System in Brampton and Etobicoke, Ontario. He obtained a specialist degree in internal medicine, medical oncology and Palliative care from the University of Cape Town, South Africa. He currently holds professorships at the Universities of Toronto, McMaster, Ottawa, and McGill in Canada. Dr Chasen was the medical lead for both Ottawa and Brampton, Ontario, when these sites received European Society for Medical Oncology (ESMO) accreditation as a designated site for integrated oncology and palliative care. He is the national principal investigator on a CIHR grant, The MENAC trail Multimodal Intervention for Cachexia in Advanced Cancer Patients Undergoing Chemotherapy. Dr Chasen has authored/coauthored more than 110 peer-reviewed publications, abstracts, and book chapters.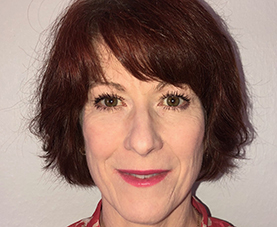 SUZANNE DIXON, MPH, MS, RDN
Epidemiologist and Registered Dietitian
Research Consulting Lead at Humana
Portland, Oregon USA
Ms Suzanne Dixon, a registered dietitian and epidemiologist, is best known as the creator of an award-winning cancer nutrition website, which was acclaimed by the New York Times and Time magazine. She has delivered more than 200 invited and submission-accepted lectures to patient and professional groups and has received numerous awards from the Academy of Nutrition and Dietetics for her work. She is a Past Chair of the Oncology Nutrition Dietetic Practice Group and formerly managed the Outpatient Oncology Nutrition and HIV Nutrition Care Programs at the University of Michigan Health System. Suzanne has served as an appointed member to the National Comprehensive Cancer Network, the ASCO Obesity and Energy Balance Work Group, the ASCO Cachexia and Nutrition Guidelines Development Group and the Institute of Medicine workshop on Assessing Nutrition Care in Outpatient Oncology. She is currently a Research Consulting Lead with Humana in Portland, Oregon.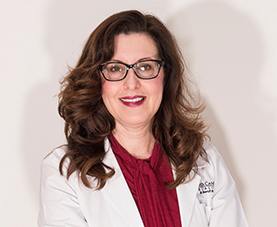 MAUREEN GARDNER, MA, RDN, CSO, LD/N, FAND
Clinical Oncology Dietitian
Florida Cancer Specialists and Research Institute
Tampa, Florida, USA
Ms. Maureen Gardner is a clinical oncology dietitian for Florida Cancer Specialists and Research Institute in Tampa, Florida, US. She received an MA in gerontology from the University of South Florida in Tampa. Ms Gardner has extensive experience in the care of oncology patients, including survivorship and prevention, and has worked in the field of oncology nutrition for almost 25 years. She is a board-certified specialist in oncology nutrition. Currently, Ms Gardner is the coordinator of all aspects of nutrition care for outpatients in four bay area clinics, caring for patients before, during and after cancer treatment. In her spare time Ms. Gardner volunteers for a national group of oncology dietitians: The Oncology Nutrition Dietetic Practice Group of the Academy of Nutrition and Dietetics.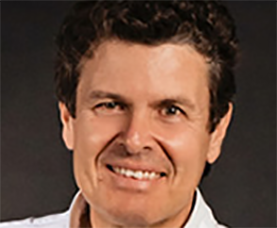 ALESSANDRO LAVIANO, MD
Associate Professor of Internal Medicine
Department of Translational and Precision Medicine
Sapienza University of Rome
Rome, Italy
Dr Alessandro Laviano is an associate professor of internal medicine in the Department of Translational and Precision Medicine at the Sapienza University of Rome, Italy. He received his medical degree from the Sapienza University of Rome. Dr Laviano completed a fellowship in nutrition and metabolism at the State University of New York Health Science Center in Syracuse. His specific interests include regulation of eating behavior in health and disease; disease-associated anorexia-cachexia; metabolic derangements during disease, particularly in cancer; hyperphagia and obesity; hospital-related malnutrition; clinical consequences of malnutrition; and artificial nutrition. Dr Laviano has authored/coauthored more than 220 articles published in peer-reviewed journals, more than 50 book chapters, and more than 200 abstracts presented at national and international conferences.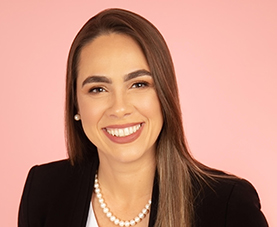 CARLA M. PRADO, PhD, RD
Professor and Campus Alberta Innovate Program (CAIP) Chair in Nutrition, Food and Health Director,
Human Nutrition Research Unit, Division of Human Nutrition
Department of Agricultural, Food and Nutritional Science
Faculty of Agricultural, Life and Environmental Sciences
University of Alberta
Edmonton, Alberta, Canada
Dr Carla Prado is a professor at the University of Alberta in Canada and a Campus Alberta Innovate Program (CAIP) chair in Nutrition, Food and Health. She is also the director of the Human Nutrition Research Unit at the university. Dr Prado received her PhD in human nutrition and metabolism from the University of Alberta, Canada, and is a registered dietitian in both Canada and Brazil. Dr Prado is an expert in assessing nutritional status through the precise measurement of body composition and energy metabolism. The focus of her current research program is to develop targeted nutrition interventions for the prevention and treatment of low muscle mass in patients with cancer. She is currently the principal investigator for 2 randomized controlled trials investigating the impact of nutrition intervention on body composition and health. She is also conducting the first study looking at protein requirements in cancer using indicator amino acid oxidation rate technique. She is currently a member of the GLIM Body Composition Working Group, and the Sarcopenic Obesity Consensus Group (ESPEN/EASO). She is an Associate Editor of Clinical Nutrition and the Journal of Cachexia, Sarcopenia and Muscle.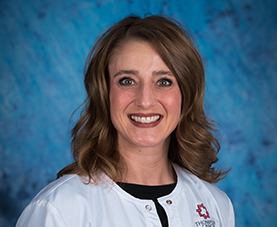 SHILA M. NEWMAN, RN, OCN, ONN-CG
Oncology Nurse Navigator
Thompson Cancer Survival Center
Knoxville, Tennessee, USA
Ms Shila Newman has 22 years of experience in oncology nursing. She is currently part of a team of nurse navigators at Thompson Cancer Survival Center in Knoxville, Tennessee, US. Ms Newman currently focuses on site-specific nurse navigation for patients with head and neck cancers and hematological malignancies. Her previous experience includes 10 years as a stem cell transplant coordinator/navigator at Thompson Cancer Survival Center and 9 years as an oncology staff nurse as part of the inpatient oncology/stem cell transplant unit at Fort Sanders Regional Medical Center in Knoxville. As a nurse navigator, Ms Newman helps patients understand their diagnosis and treatment options; coordinates care with the medical team; aids in communication among patients, physicians, and other care providers; and advocates for the patient.

attended a live program?
FREQUENTLY ASKED QUESTIONS