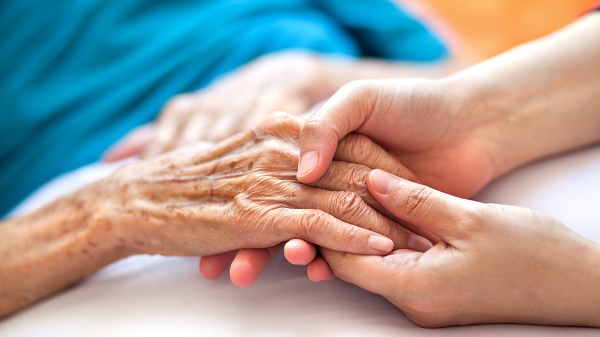 EVALUATION OF NUTRITIONAL SUPPORT & IN-HOSPITAL MORTALITY IN PATIENTS WITH MALNUTRITION
presenter(s):
Nina Kaegi-Braun
| | |
| --- | --- |
| Date: | 18 March 2021 |
| Location: | Aarau, Switzerland |
In this 15-minute podcast, Nina Kaegi-Braun, MD, shares the results of a cohort study she and her colleagues conducted to evaluate nutritional support and in-hospital mortality in patients with malnutrition in Switzerland. The results of this study were published in the January 2021 edition of The JAMA Open Network.
PRESENTER BIOS

Nina Kaegi-Braun, MD
Resident
Department of Endocrinology, Diabetes & Clinical Nutrition
Kantonsspital Aarau
Aarau, Switzerland
Dr. Nina Kaegi-Braun was born in Switzerland and studied Medicine at the University of Basel, Switzerland. She is currently a resident in the Department of Endocrinology, Diabetes and Clinical Nutrition at the Kantonsspital Aarau in Switzerland. She has a special interest in clinical nutrition and is part of the research team of Prof. Dr. Philipp Schuetz, who was the principal investigator of the EFFORT trial. This is the largest-yet randomized-controlled trial looking at clinical effects of nutritional support in malnourished medical ward patients and has just been published in the Lancet recently.

attended a live program?
FREQUENTLY ASKED QUESTIONS