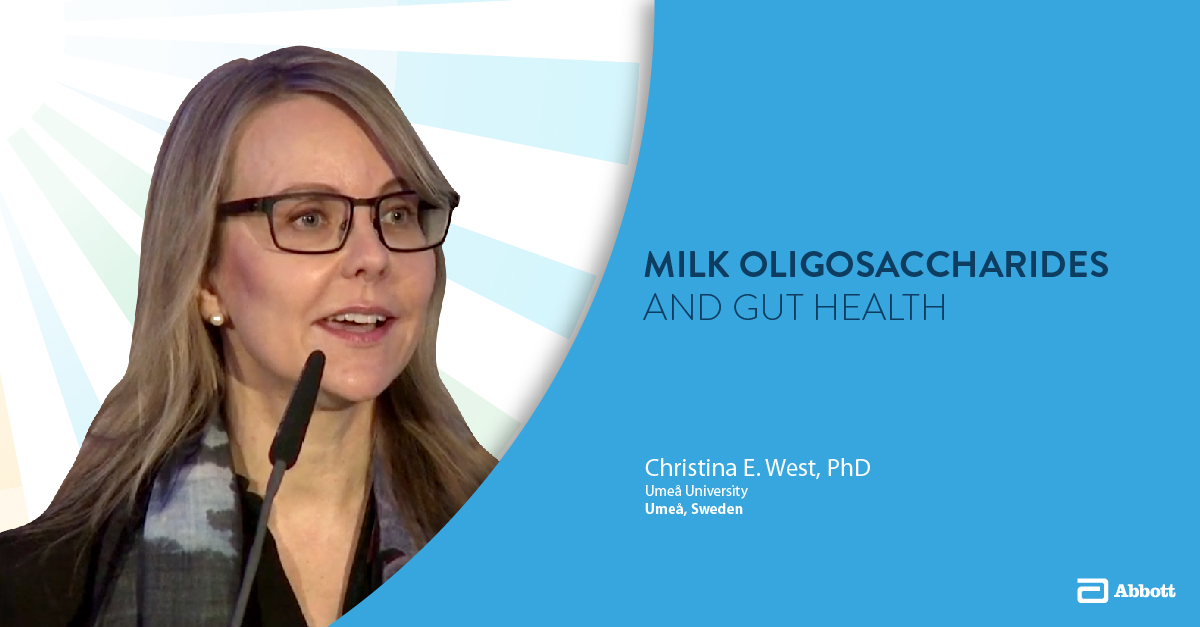 Milk Oligosaccharides & Gut Health
presenter(s):
Christina E West
| | |
| --- | --- |
| Date: | 10 May 2017 |
| Location: | Prague, Czech Republic |
Dr Christina West opens with explaining the role of gut microbiota in health and disease. She illustrates that the gut microbiota is established in utero; shaped by genetics, diet, and the early postnatal environment; and parallels the development of innate and adaptive immune pathways. 
She discusses biodiversity and dysbiosis, and the value of milk oligosaccharides as microbial modulators to promote a bifidogenic microbiota. She further reviews the health benefits of milk oligosaccharides and highlights recent research findings that 2'-FL can potentially reduce symptoms of eczema and allergic disease.
PRESENTER BIO

CHRISTINA E WEST, MD, PHD
Umeå University
Umeå, Sweden

attended a live program?
FREQUENTLY ASKED QUESTIONS