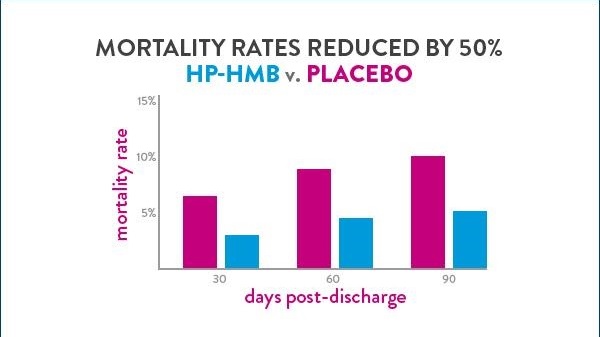 Nourish the Muscle, Impact Survival: New Evidence
presenter(s):
Nicolaas E Deutz
| | |
| --- | --- |
| Date: | 17 September 2016 |
| Location: | Copenhagen, Denmark |
It has already been shown that β-hydroxy-β-methylbutyrate (HMB) supplementation preserves lean mass over 10 days of bed rest in older adults. New findings from The NOURISH Study* reveal that high protein oral nutritional supplementation containing HMB (HP-HMB) in malnourished, hospitalized older adults was associated with a 50% reduction in post-discharge mortality. HP-HMB supplementation also improved nutritional status and modulated several key blood biomarkers, including a substantial decrease in C-reactive protein in the most malnourished patients (SGA-C).
*NOURISH = Nutrition effect On Unplanned Readmissions and Survival in Hospitalized patients
PRESENTER BIO

Nicolaas E Deutz, MD, PhD
Center for Translational Research in Aging & Longevity
Department of Health & Kinesiology
Texas A&M University
College Station, Texas, United States of America

attended a live program?
FREQUENTLY ASKED QUESTIONS