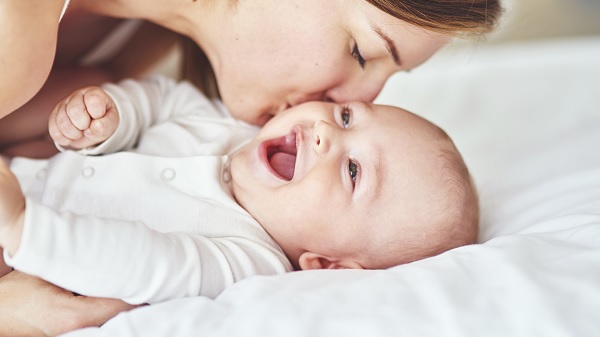 THE ESTABLISHMENT OF A HEALTHY INFANT MICROBIOME & THE ROLE OF HUMAN MILK OLIGOSACCHARIDES (HMOs)
presenter(s):
Akshay Batra, Jane Schlezinger
| | |
| --- | --- |
| Date: | 27 May 2021 |
| Location: | Southamptom, United Kingdom |
In this 30-minute podcast, Akshay Batra, MBBS, MD, MRCPCH, and Jane Schlezinger, RD, BSc (Hons), PG Cert. Allergy, will discuss the infant microbiome, including how it develops, why it's important for infant health, and how specifically human milk oligosaccharides impact gut health and beyond.
PRESENTER BIOS

DR AKSHAY BATRA, MBBS, MD, MRCPCH
Consultant Paediatric Gastroenterologist
Southampton Children's Hospital
Southampton, United Kingdom
Dr Akshay Batra works at the Southampton Children's Hospital in the UK as a Paediatric Gastroenterologist. His routine clinical work includes the care of paediatric gastroenterology inpatients, outpatient clinics, and diagnostic upper and lower gastrointestinal endoscopy.
Dr Batra looks after children with conditions like failure to thrive, feeding problems in infancy, inflammatory bowel disease, coeliac disease, recurrent abdominal pain and intestinal failure. He also provides diagnostic and therapeutic endoscopy for the region, and clinics at regional hospitals. As well as general gastroenterology, Dr Batra leads an intestinal failure and coeliac disease service.
Dr Batra has a special interest in intestinal failure and the management of complex nutritional needs. He also provides a regional service for diagnosis and management of children with gastrointestinal motility disorders.

JANE SCHLEZINGER, RD, BSc (Hons) PG Cert. Allergy
Medical Science Liaison
Abbott Nutrition International
Maidenhead, United Kingdom
Jane is a Medical Science Liaison which is non-promotional role helping to support health care professionals with understanding the science behind Abbott Laboratories Limited's nutritional products in the UK. Jane is registered as a UK dietitian working under the Health and Care Professionals Council Code of Practice.
Jane is a state registered Specialist Paediatric Allergy Dietitian who has worked in the NHS for over two decades and private healthcare for the past 12 years. Her research interests are in cow's milk allergy and developing educational materials for improved allergy training.
Jane Schlezinger qualified from the King's College London and trained at the University College London Hospital NHS Trusts.

attended a live program?
FREQUENTLY ASKED QUESTIONS