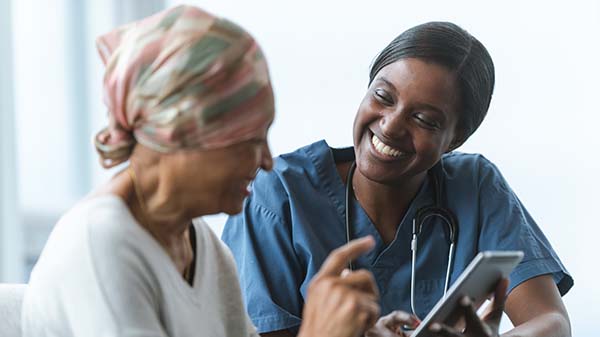 PREHABILITATION: GETTING CANCER PATIENTS FIT FOR THERAPY
presenter(s):
Kathryn Parr
| | |
| --- | --- |
| Date: | 15 October 2021 |
| Location: | Liverpool, United Kingdom |
This podcast will describe what prehabilitation is and what patient populations can benefit from it; explain what nutrients healthcare professionals should focus on when providing nutrition support to patients receiving prehabilitation; and describe the benefits seen in practice with the use of prehabilitation.
PRESENTER BIOS

Kathryn Parr, RD
Dietetics Team Lead, Clatterbridge Cancer Centre NHS Foundation Trust, Liverpool
Kathryn Parr is an experienced registered Macmillan dietitian specialising in the nutritional care & support of patients with cancer. With a particular focus on patients with head & neck, lung and prostate cancers while they are having treatment such as radiotherapy, chemoradiotherapy and immunotherapy. Kathryn has worked for the NHS at the Clatterbridge Cancer Centre since 2004. Prior to that she worked in Bermuda at the Bermuda Hospital Board and at the University Hospital, in London Ontario, Canada specialising in liver transplant and critical care.
Kathryn is driven by her passion for improving nutritional care for patients. Her goals include supporting her patients to optimise their nutritional status and improve their quality of life while they have cancer treatment. Her main interests are in sarcopenia and identifying patients early so interventions can be implemented to improve patient outcomes and their overall quality of life.

attended a live program?
FREQUENTLY ASKED QUESTIONS